Hello, Hola, and Halo from around HHS
The languages all around our community
Hang on for a minute...we're trying to find some more stories you might like.
From central Mexico, Poland, Germany and back, a large group of students at Homestead are living a double life.  They blend into our school community, so to most, their differing cultures and lifestyles may not prominently stand out.
While many of his classmates may not know, Stefan Grbic, junior, is fluent in both English and Spanish.  Although he is reluctant to show it, Spanish is a significant part and foundation of his home life.  Stefan's mother is from Mexico and her family is from Peru, making the language come naturally to him.
Like Stefan, Sofia Mendoza, junior, also speaks Spanish fluently.  
"It's interesting learning a new language while living a different culture," Mendoza said.
Mendoza didn't move to the United States until seventh grade, which is when she first started to learn English.  "I like that I can speak two languages because it opens up a lot of doors for opportunities," Mendoza said.
"Most times I don't even realize I'm switching from English to Polish.  Overall the transition is very smooth," Izzy Waszkiewicz, junior, said.  Waszkiewicz is surrounded by family and friends who speak the language, which makes it easier to adapt, but sometimes she finds herself mixing up the two.  
"I really enjoy speaking in Polish because it not only makes me feel apart of another culture, but it connects me with new people I wouldn't have been able to have met without this language" Waszkiewicz said.  Waszkiewicz continues to stay connected with her Polish-speaking family when she visits every summer.  
Surprisingly, Senora Perez, Spanish teacher at Homestead, does not come from Spanish descent.  Senora began to learn Spanish as an elementary student, and continued her education throughout college.  She lived in Mexico following graduation and met her husband, who she speaks the most Spanish with along with her friends and students.  
"It's totally normal and I don't get phased by speaking one or the other," Senora said.  Perez has adapted to recognizing the appropriate time to speak the two languages.  
Perez lovers the benefit of being fluent in two languages.  "To be able to travel to so many places.  There are 23 countries that I could go to and be 100% used to the language," Perez said.
Raquel Dearriba, junior, defies standards, as she is one of few trilingual students.  "My parents are Spanish so that's my mother tongue. I started learning German when I was eight, and English when I was four,"  Dearriba said.  Traveling world wide being one of Raquel's interest, her ability to speak many languages pays off in her favor.  Dearriba's whole family speaks three languages.
Of course many students across Homestead enroll themselves in a world language at school. The culture and religion of each student is individualistic to the family history and childhood upbringing.  There is more diversity at Homestead High School than what meets the eye.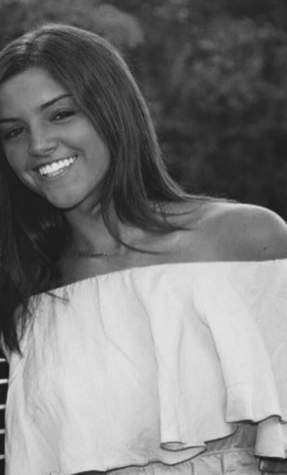 Jessie Lappin, Staffer
Jessie Lappin is a Junior at Homestead.  Aside from publications, Jessie is involved in Champions, Kids 4 Kids, Soccer, and Girl's Cross Country.  Jessie...