Homestead athletes overcome adversity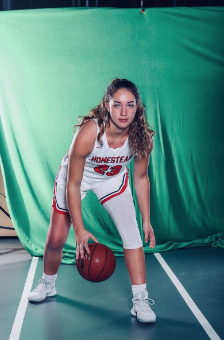 Hang on for a minute...we're trying to find some more stories you might like.
The last layup.
The ultimate pass.
The game-winning-goal.  
The final leap.
The score-changing grand slam.
These small yet powerful actions have the power to change the life of any athlete.  
Behind the supportive faces cheering their teammates on from the sidelines lies a story filled with tears of hardship, dedication and commitment.
Abi Check, junior, Joey Enea, sophomore, and Chloe Marotta, senior are all currently in the midst of overcoming adversity on their journeys to success.
Joey Enea is out for the rest of his season because of a sprained ankle.  "My injury was caused in practice at basketball.  I went up for a lay up and I came down on someone's foot and it turned the wrong way," Enea said.
While Enea's injury has just recently taken place, Marotta has been injured since the beginning of her season.  
Chloe Marotta, whose most current injury is the tearing of her ACL has has been out for her whole basketball season.   "After playing six games in Texas with my AAU team and flying home to play six more games with my high school team my legs were exhausted.  In a week and a half I had played 12 basketball games.  In the last game with my high school team I was on a fast break and planted my right leg and the leg completely gave out.  My injury was because I was fatigued," Marotta said.
Check, a prominent member of the Homestead Dance team, would be on her way to regionals with the rest of her team right now if she didn't suddenly discover the news of the extent of her injury.
"My injury is partially genetic. My hips grew incorrectly which makes it more painful to dance with. It hasn't been a problem until two years ago when I just overworked them completely. I tore my ligament of teres last year which added to the pain a lot. This year I was diagnosed with FAI (Femoroacetabular Impingement) which has enhanced my pain and taken me out for the rest of my season. It is hard to watch my team perform, especially knowing that I can't perform these dances with my team again this year," Check said.  
Since the waking moment that Abi, Joey and Chloe first felt one ounce of pain from their injuries, they have not missed a game, practice or chance to improve their skills.
"I tore my ACL, my meniscus, sprained my MCL and developed a deep bone bruise.  I found out I tore my ACL on a Tuesday and was back in the gym on Wednesday with my team.  I sat in a chair and worked on my ball handling and upper body until I could walk without crutches.   Now that I can run and jump, I do every drill in practice that doesn't involve contact," Marotta said.
While Chloe still consistently trains in basketball and keeps her body in impressive shape, Enea has had it a bit tougher.  
"I am not able to work out right now because of my sprained ankle, but once I can get my boot off I will be going straight to physical therapy," Enea said.
Enea, Check and Marotta have all focused a drastic portion of their life pursuing their passion, whether it be dance or basketball and they have choose to let their injuries have a positive effect on their futures.
"My injury will affect my future in a good way.  After getting hurt, I have realized how much the game of basketball means to me, and I've realized I want to play for as long as I can.  My injury has made me stronger, smarter and I'm expecting to be faster," Marotta said.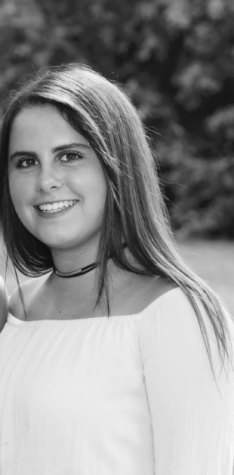 Karly Konik, Staffer
Karly Konik is a sophomore at Homestead High School.  She is extremely excited to learn more about journalism and writing in intro to publications.   When...