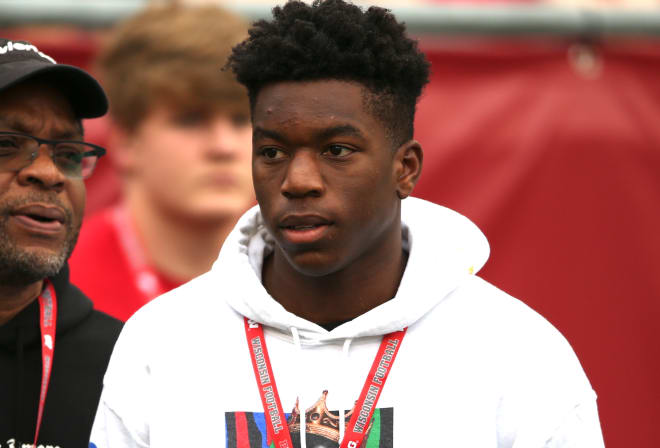 Submitted photo
The University of Wisconsin-Madison offered Ayo Adebogun, junior, his first offer to play football on Sept. 28 during his visit to Madison that day.
"I was super surprised because I had only been talking to them for two weeks, so it was kind of unexpected for me," Adebogun said. 
Although it might have been unforeseen for the junior defensive end, it was well deserved. He has been working towards this goal ever since he started his football career four years ago. Coach Matt Wolf has been working with Adebogun throughout high school and has been able to see his growth and dominance on the field develop.
"He's really explosive, really fast and has a level of agility you don't usually see for kids his size. He just flat out moves different than most high school football players," Wolf said. 
Not only does Adebogun have a higher level of performance than most on the field, but also his character off the field translates to his game. His personality is really seen on the field, especially when it comes to coaching and working with his teammates.
"Ayo is a quiet kid on the football field, but he's really responsive and takes coaching well. He seems to acknowledge and understand what we are asking of him, and he gets along very well with his teammates," Wolf said.
Many of his coaches and teammates are excited to see what the future holds for him. He hopefully has much more coming in the near months. He is also being looked at by other schools such as Notre Dame, Iowa, Iowa State, Northwestern and Minnestota.
"I am really looking forward to playing in college and having fun where ever I end up choosing," Adebogun said.