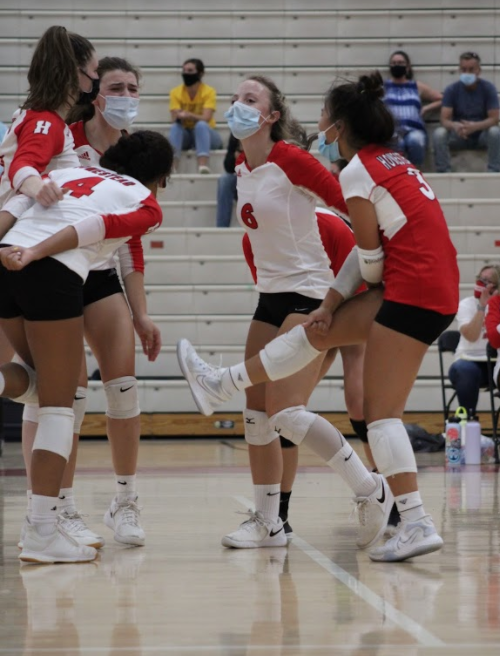 Hannah Kennedy
Though athletes and coaches must follow specific guidelines to ensure the safety of student athletes, the good news is it means the fall sports season has begun.
While most sports gathered over the summer to hold practices under WIAA guidelines, others began this past week.
Boys JV and varsity soccer teams held practices run by team captains twice a week over the summer and had tryouts on September 8-9. Teams were decided the night of Sept. 9 and practices began the following day.
Girls golf began practices Aug. 17 and attended their first golf meet on Aug. 20 at Fairways of Woodside.
Girls and boys cross country scrimmaged one another on Aug. 29, and the girls' first meet was Sept. 4.
Girls tennis had their first match Aug. 25 against Brookfield East High School.
Girls swim and dive team had their first meet on Sept. 8.
Girls volleyball had their first game Sept. 15 at Grafton and won their first home game Wed., Sept. 16 against West Bend.
Boys volleyball had tryouts the first week of school.
The varsity dance team began practice Sept. 14 and are continuing to take virtual tryouts through the 20th of September.