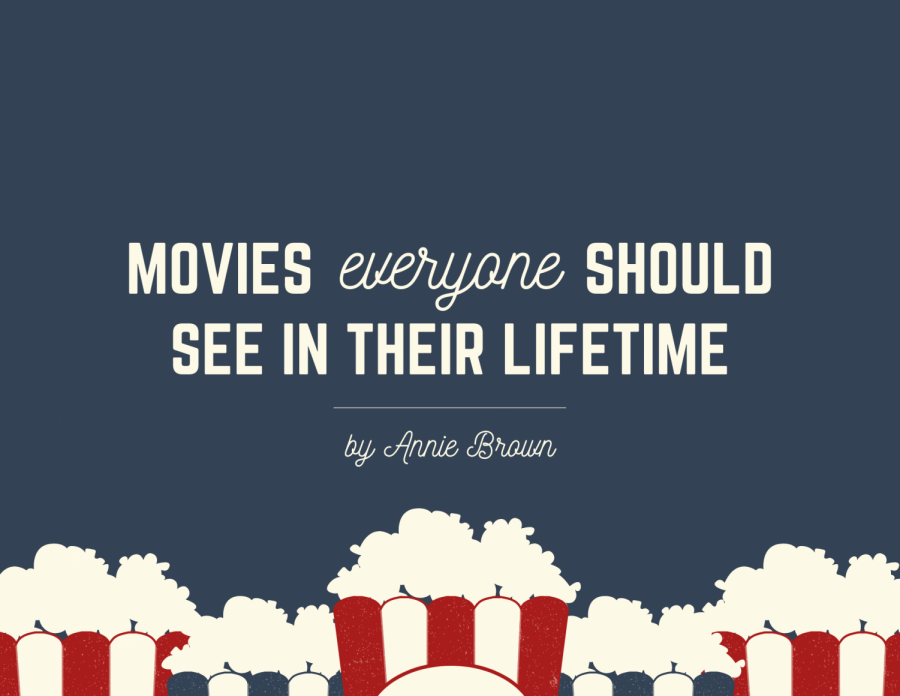 Four years ago, in the study hall of my middle school cafeteria, I began to draft a list. I titled it "Movies EVERYONE Should See In Their Lifetime." I wanted everyone to fall in love with the films I adored, so I began to add all of my favorite movies to this small, half-a-google doc list. I started taking suggestions, and looking at today's list, I could still tell which movies were suggested by whom. This list became somewhat of my legacy. My friends quiz me on my claims that I know quotes from "every movie on the list" (which is only somewhat true), people I've barely even met already know about my list, and my Instagram polls get pretty heated when I claim Ethan Hunt is way better than James Bond. The natural next step was to share it with everyone, right? Every week, I go through a different movie that managed to make a list that now strains to stay on two pages. What I liked, what I didn't, where you can watch: you have found the movie you've been looking for, and it won't take you a lifetime to see it.
Au Revoir Les Enfants
Year: 1987
Genre: War/Drama
Rating: PG
Rotten Tomatoes Score: 97%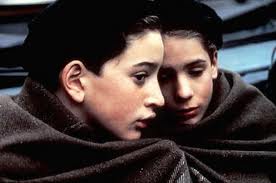 It's winter in France, 1943. The world is at war, but for young Julian Quentin, the only concerns of the world are the end of winter holidays and his return to the all-boys Carmelite boarding school he attends in the heart of occupied France. The bluster of midwinter punctuates the overall spartanness of the boys' early adolescence, all dreary winds and gray afternoons. One day, Père Jean, a beloved priest at the school,brings in three new students. One, Jean Bonnet, is Julian's age, and Julian joins the other boys in tormenting this shy newcomer. However, after a childhood game of "treasure hunt," Julian and Jean form a close friendship, and Julian starts to discover more about his peculiar new friend. This moving drama is among acclaimed director Louis Malle's most famous films, and among its many accolades are seven French Çesar awards and the Venice Film Festival's coveted Golden Lion.
What I Liked: This movie snuck up on me. It isn't a shiny, glittering, or dramatic description of suffering. It doesn't relish in the pain it causes. It moves slowly, drawing us in with the gentle and sweeping camerawork, reminding us of our own childhoods. It does not ignite a fiery passion of idealism that many along the subject do, but to me the overarching realness of the film hit home more than almost any Holocaust movie I have ever seen. After viewing, I read that Au Revoir Les Enfants was a true story; Louis Malle himself had witnessed, at eleven years old, a Gestapo raid on his Catholic boarding school. This made the whole film much clearer in its intentions, in its beauty. The two child actors who played Jean and Julian, Raphaël Fejtö and Gaspard Manesse, were absolutely perfect in their depiction of childhood friendship and devastatingly subtle in their depiction of fear and guilt.
What I didn't like: Au Revoir Les Enfants is slow. Like really slow. I found myself checking the time bar in disbelief when it said there were only minutes left of the film, when it felt like nothing had even happened yet. There is beauty in its subtlety, but if you're expecting the tense action of Inglourious Basterds or even Schindler's List , you're in for a surprise. Additionally, the film deals with some pretty heavy topics, given the subject matter, so be prepared. The emotion hits in the final minutes, and I was not prepared at. all.
Conclusion: Sometimes, it can be easy to forget that filmmaking is an art form. After all, movies are churned out faster every year, and box office stats seem like all that matter nowadays. However, a truly great film is art. Au Revoir Les Enfants is one of those films. With a muted and empathetic camera, Louis Malle crafted his masterpiece. It's a realist portrait in the vein of a Richter or a Manet, telling the story of innocence lost with such depth to its tragedy, such richness to its pain, such honesty to its story. I was, in short, completely stunned. This film is available for free with an HBO Max subscription.