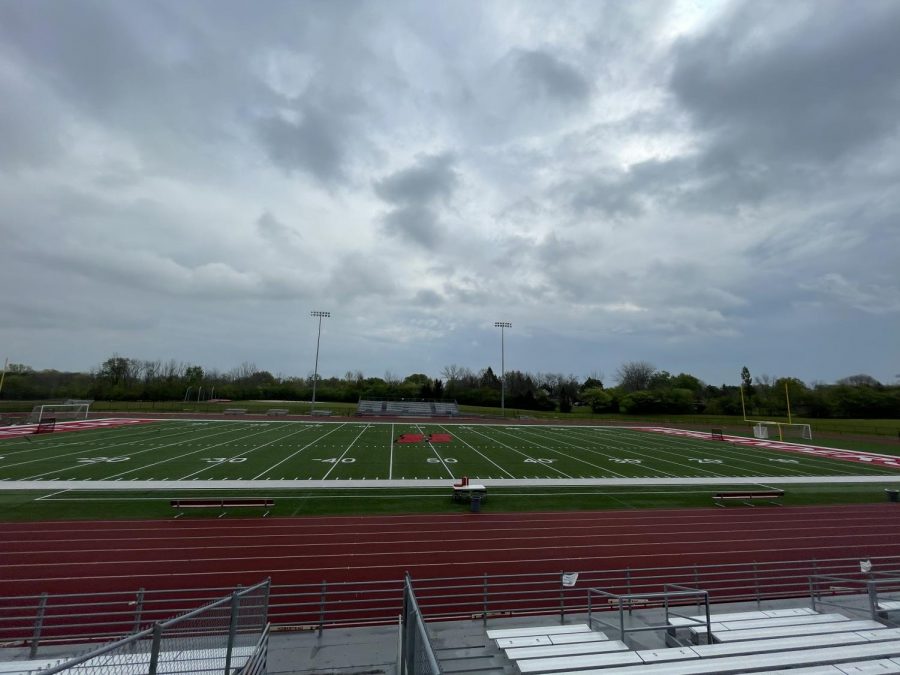 Olivia Van Laanen
Homestead High School's graduation ceremony for the class of 2021 will be held on June 11, at 6 p.m.
Due to coronavirus, this ceremony will take on its own look.
Principal Eric Ebert, describes, "It will be held outdoors on the football field." In addition, instead of the seniors sitting all together as a class they will be sitting with their four guests, which is two more guests allowed from the ceremony in 2020."
In addition, Ebert remarked, "There will be no rehearsal for graduation." This is in an effort to decrease the number of unnecessary large student and staff gatherings. "There will be an email sent out to the seniors which will explain the graduation procedures," Ebert said.
With face shields being finally removed from classrooms and the CDC's new guidelines about mask wearing, some seniors are upset about certain aspects of the ceremony.
Bailey Timmer, senior, has been in person all year and is disappointed about the rules regarding seating at graduation. "I think it is unnecessary to have to sit with our parents after how far we've come with COVID-19," Timmer said.
On the other hand, for many virtual students, this may be one of the few times they have stepped foot on campus all year. For Elena Dummann a senior virtual student, this is the case. Dummann feels graduation will be, "Definitely bittersweet, but overall I'm so excited! I'm ready for summer!"
With regards to the school's safety procedures for graduation, "I think they have done a great job, and I feel very safe. Especially since it will be outdoors," Dummann said.
Previous ceremonies have been held on Sundays but in case of weather conditions, this year's ceremony will be held on a Friday. Saturday and Sunday will be the back up days for graduation.
The ceremony is, "Around 75 minutes in length," Ebert said. It consists of an orchestra and choir performance, a few student speeches, a speech from Superintendent Matthew Joynt and Principal Eric Ebert and calling up the seniors to hand out diplomas.
For those who are not able to attend, there will be a livestream on Youtube.