Band and orchestra to perform first indoor concert of the year
The band and orchestra will have an indoor concert for the first time since before the pandemic.
The concert marks yet another step towards normalcy for everyday life at school. Preceding this was the resuming of the normal schedule, reopening of all hallways and the removal of the dividers in classrooms.
For musicians such as Cade LaLonde, sophomore and trombone player, the concert is "something [he is] excited for, but also nervous for just because it's been a while since band and orchestra have performed together. Hopefully everything will go right and this will be an excellent performance."
Todd Spindler, the band teacher, explained his anticipation for the concert as well. "I am looking forward to the performance, I think it will be good and it will be great to have the whole band performing together for the first time since last school year. We have been getting ready for this for a long time, and I just wish we could have more opportunities to play other than Monday and Wednesday, but next school year will hopefully be different," Spindler said.
The band will perform next week Wednesday at 7 p.m. in the fieldhouse and the orchestra will perform the next day also at 7 p.m. in the fieldhouse. The marching band also plans to play on Memorial Day for a ceremony at Mequon City Hall.
During the pandemic, both the band and the orchestra were not able to hold concerts at all and band students were only able to practice over Zoom. Band and orchestra students have been practicing in person but have not had a performance together the entire school year.
While in-person, band students that play wind instruments wear special masks that have 2 overlapping layers of fabric so that the instrument could be played while still wearing a mask. As for the orchestra side of things, students would simply practice social distancing and wear masks for their COVID precautions.
Orchestra student Justin Robinson, sophomore, said that "I am looking forward to Thursday though, and I am curious to see how we'll sound while staying away from each other."
Leave a Comment
About the Writer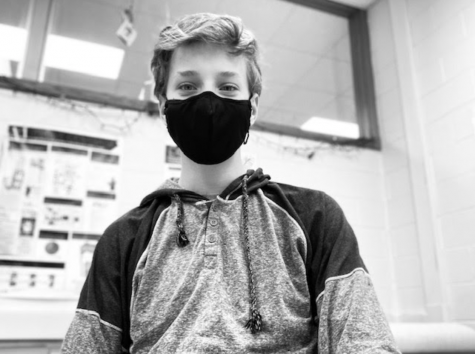 Alex Wypiszynski, Staffer
Alex Wypiszynski is a sophomore at Homestead high school. He has had a passion for photography for a few years now and has taken photos in some of America's...