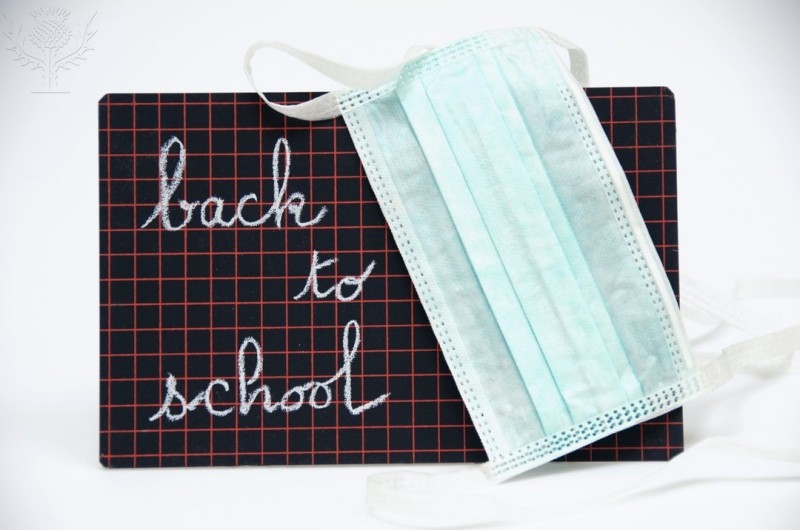 Britannica Image Quest
In response to the pandemic enduring throughout this school year, most Wisconsin schools implemented safety measures in accordance with guidelines, but as there are signs of a return to 'normalcy', some schools are making revisions to protocols.
On May 13, The Centers for Disease Control and Prevention announced that those who are fully vaccinated no longer need to wear masks indoors in most cases.
Even Dane County, the first county in Wisconsin to enact a mask mandate, will end its mask-wearing requirement on June 2. Mequon's neighbor, Germantown School District, ended its mast mandate in schools on May 25.
While many of the measures implemented in schools may be or have been useful in limiting exposure and interaction among students, the recent decrease in COVID-19 cases and increase in the number of people vaccinated has led to revised health guidelines for many Wisconsin counties. As a result, some schools have loosened or eliminated restrictions.
Kira Testin, a school nurse of Homestead, spoke on the usefulness of the safety measures Homestead has used. "We do not have specific data to know if the safety measures have been effective. In addition, we do not have data from previous years to compare because we have never had to do anything like this before," Testin said. "We do know that wearing masks has kept students and staff healthy from common school viruses like Influenza and the common cold."
"We have a significant number of students fully vaccinated and over 80% of our staff is fully vaccinated," Testin said. "We have seen a decline in positive cases since the vaccine was rolled out."
Some Homestead students wonder over the necessity and usefulness of protocols and safety measures that have been implemented at Homestead.
"The safety measures put in place like masks and social distancing make sense since that was already suggested for everything else regarding pandemic safety," Sarah Katt, junior, said. "The dividers were absolute garbage. They made no sense since germs can travel wherever they want."
Bella Magee, junior, said, "The face masks were utterly necessary and very important to the safety of everyone. I felt like the dividers were pointless and often unused."
"The problem is that the students are so entitled that they think they shouldn't wear their masks correctly or at all which completely defeated the entire point of the safety measures," Katt said. "So yes, they were helpful but just for those who cared enough to do them correctly."
Some wonder if schools should continue implementing safety measures into the next school year.
"All adults in Wisconsin have access to the vaccination and thankfully the vaccine is very effective. There is no reason that young people have to continue this process," Adam Garsha, junior, said. "The threat of coronavirus harming our vulnerable populations has decreased significantly to a point where these measures are no longer required."
Katt was more on the fence. "I personally don't know if as many measures should carry into the next school year," Katt said. "We should still have rules about masks and possible germ spreading activities but I think we can loosen up a little since so many students are either fully vaccinated or are going to be."
Homestead, like some other Wisconsin schools, has already begun to change its measures as the school year nears its end.
According to Testin, "We have already begun to reduce the safety measures based on the decrease of burden in our zip code. We eliminated the plexi glass [dividers] in many areas, as well as allowing masks to be taken off while outdoors."
"Our district has been revising the operating plans as the Ozaukee/Washington County health advises. Our most recent change was allowing students and staff to have masks off while outdoors as well as allowing fully vaccinated students to remain in school when deemed a close contact."
"As these safety measures have been decreased, we have not seen an increase in positive cases at Homestead," Testin said. "This is a step in the right direction."