Homestead skates through Cedarburg rivals in a 7-1 bout
First North Shore victory gives Highlanders a positive start in conference play
In their first North Shore Conference game of the season, Homestead faced off against Cedarburg on Jan. 4 at 7 p.m. at the Ozaukee Ice Centerin front of a packed crowd.
Considered a rivalry game, many of the players from the two teams were teammates in their youth hockey days with the Ozaukee Ice Dogs. However, that friendliness was left in the locker room; on the ice it was a battle for an important conference win.
Since 2002, Homestead and Cedarburg have played each other 31 times and Homestead currently stands on top, winning 18 of those games and Cedarburg with 11. Only two of the games have ended in ties.
On Tuesday, Jan. 4 Homestead was again the victor winning 7-1 in a lopsided victory that saw Homestead in control from the first period on.
Tuesday's game was also the Homestead High School Hockey Mental Health Awareness Game honoring Cam Kranich, a player and team captain from 2016-19. The players wore special green and white jerseys with the Choose Kindness logo and proceeds from jersey sales and a raffle went to the CK Choose Kindness Foundation,, which awards annual college scholarship awards to those who embrace "choosing kindness." ​
The two teams will meet again on Tuesday, Feb. 1 at the Ozaukee Ice Center.
Click on the link to view more from the game.
Leave a Comment
About the Contributor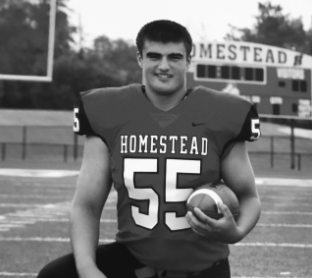 Jack Slater, Staffer
Jack Slater is a current senior at Homestead who loves working out at the gym. He was part of
state runner-up football team.