What's in your closet: Natalie Aldridge shows us what it means to 'love fashion'
Hang on for a minute...we're trying to find some more stories you might like.
If you're anything like me, you see an outfit — a perfectly accessorized outfit, complete with the perfect jacket, a wonderful statement piece, a pop of color and amazing shoes– and you wonder where in the world did that exceptionally dressed person get those amazing articles of clothing. And instead of asking like a normal person, you, and I, hit the stores in search of that beautiful item and return home without any luck. And if you're anything like me you sit in front of your closet in the morning with a pile of no-gos agonizing over what the heck you should wear to school, wishing you had that really cool sweater that girl in your fourth hour class was wearing.
Let's be real, life would literally be a million times easier if we all  just knew where our classmates get their awesome clothes. So, I did what any fashion lover and blogging enthusiast would do — I started a blog about Homestead students and their amazing closets.
---
Natalie Aldridge loves fashion so much, she said, "I could actually die sometimes." A total fashion diehard, Natalie not only loves the clothes, she "loves everything about fashion: the history, the culture, the icons, the models, the photography, the creativity and message behind every garment."
Natalie sees fashion as the art form it truly is, and she turned her love into a blog. The Cotton Emporium, Natalie's amazing (and when I say amazing I mean really amazing, not the amazing you use to describe something your friend shows you that is borderline mediocre) blog features her thoughts on all that is fashion and her inspiration #bloggoals.
The fashionista "hopes to use the blog as the training wheels to a future career in fashion." Naturally, Natalie desires to be the Fashion Editor of Vogue, and with her eye for style, Natalie could be influencing the fashion world in the future.
Describing her style as a collision of Jane Birkin and Leandra Medine, she said, "I like to keep it classy and put together but add an element of whimsy. I don't necessarily like one particular style; I really depends on my mood. One day you may see me wearing a fur coat that resembles a chicken and the next a mini skirt straight out of the 60s. I actually tapper back my true fashion self for school for risk of judgement."
So, Natalie has like the coolest closet ever. Her clothes take up literally an entire room, as clothes rightfully should, and her shrine of good taste consists of some of the coolest pieces I have ever seen. I had to seriously restrain myself from asking if I could move into her closet.
Please take the time to stare in amazement at her wonderful clothes: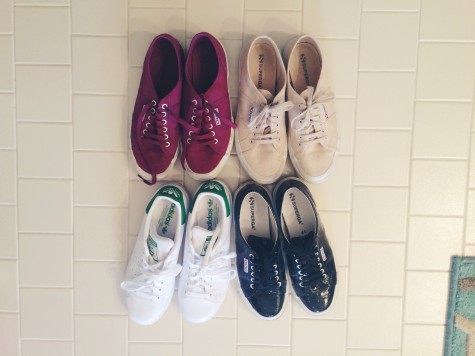 OUTSIDE OF GYM CLASS
 " I love wearing sneakers with anything. My favorite are supergas."
Get the look:
Sneakers from Superga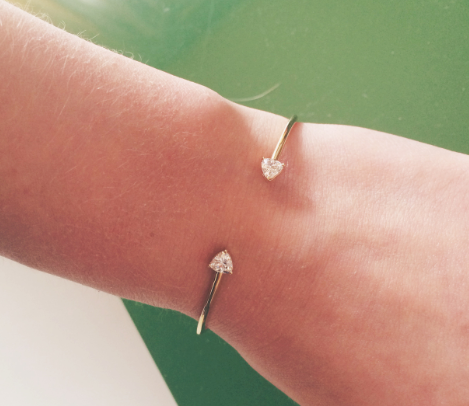 IT'S ALL IN THE DETAILS
"This bracelet is very dainty and goes with pretty much everything."
Get the look:
Bracelet from Norstrom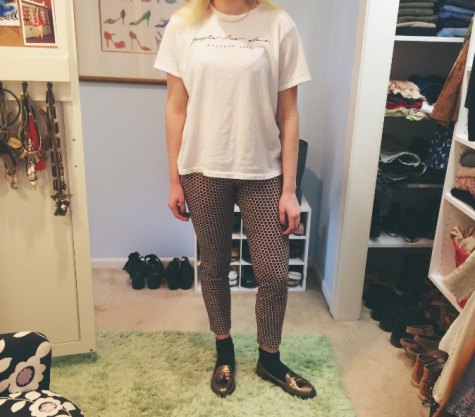 UPTOWN FUNK YOU UP
"This outfit is very easy but still funky because of the crazy pants which is why I kept the top very simple."
Get the look:
Top from Zara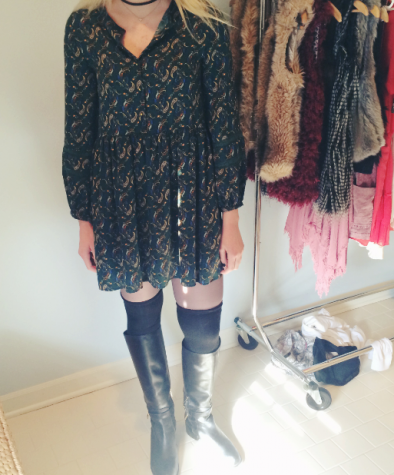 THAT 70s [OUTFIT]
 "This outfit is very 70s meet punk which is why I love it."
Get the look:
Dress from Zara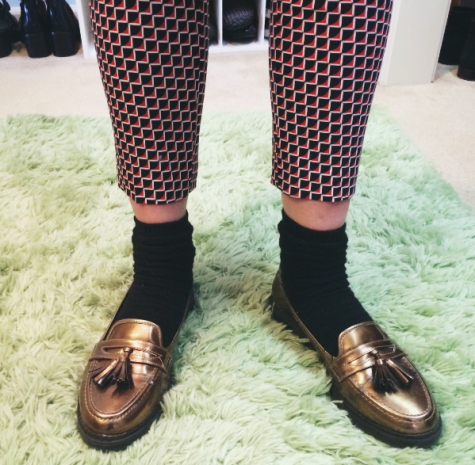 NOT BREAD
"Loafers are a must. You can wear them all year round and are very easy."
Get the look:
Shoes from Topshop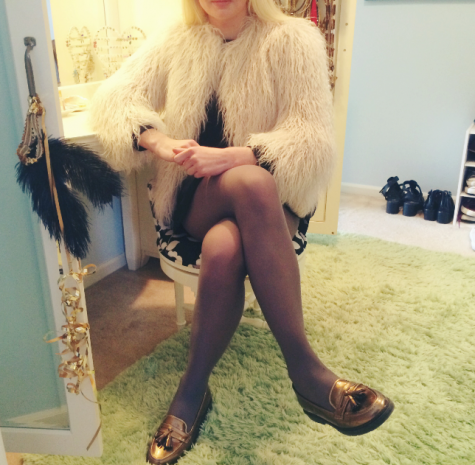 G-L-AM-OR-OUS -FERGIE
"I feel very glamorous in this jacket."
Get the look:
Dress and jacket from Zara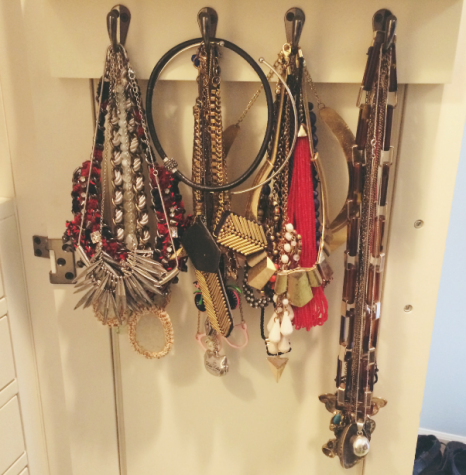 NECK AND NECK
"These are a few of my necklaces. I love wearing funky jewelry; it's a great way to add something to a simple outfit."
---
One last word:
"My best style tip is to be true to yourself. Don't follow every cotton picking trend out there. Find something you love and stick with it. Don't wear something just because it may make seem cool or part of the in crowd. Be different!"
---