What's in your closet: The Thorson sisters share clothes but differ in style
December 17, 2015
If you're anything like me, you see an outfit — a perfectly accessorized outfit, complete with the perfect jacket, a wonderful statement piece, a pop of color and amazing shoes– and you wonder where in the world did that exceptionally dressed person get those amazing articles of clothing. And instead of asking like a normal person, you, and I, hit the stores in search of that beautiful item and return home without any luck. And if you're similar to me, you sit in front of your closet every morning, next to a pile of no-gos, agonizing over what the heck you should wear to school. Those are the moments when you wish you had that really cool sweater that girl in your fourth hour class wore yesterday.
Let's be real, life would literally be a million times easier if we all  just knew where our classmates get their awesome clothes. So, I did what any fashion lover and blogging enthusiast would do — I started a blog about Homestead students and their amazing closets.
---
This week we get to peek into two closets, or should I say sister closets. I've ALWAYS wanted to have a sister, purely for the perk of having two closets to pick clothes from. I got to vicariously live out my style-sister fantasy while interviewing the Thorson sisters, Cali, junior and Ava, fresman, who both have awesome clothes and a great sense of style.
While the two differ in taste, with the younger sister, Ava, describing her style as, "classic, with lots of cozy and soft neutral colors, mixed with sporty street style," and Cali, describing her style as, "classy, preppy and sporty," the two sisters share a love for their basic style staples: big sweaters, boots and jeans. 
Ava frequently shops at Nordstrom and Urban Outfitters, and she said she is inspired by Kendall Jenner's amazing style.  If Ava could buy one dream item, she would purchase a pair of grey Yeezys, and she thinks that every girl should own "a killer pair of skinny jeans."
Cali, like her younger sister, shops at Nordstrom; however, she also loves J. Crew and Zara. Finding inspiration in GiGi Hadid, Cali's go-to items consist of boyfriend jeans, which, according to Cali, "can be dressed up or dressed down, which is why I love them," and a plain white tee. Her dream item is a Celine bag (#lifegoals). 
Check out their amazing outfits below.
---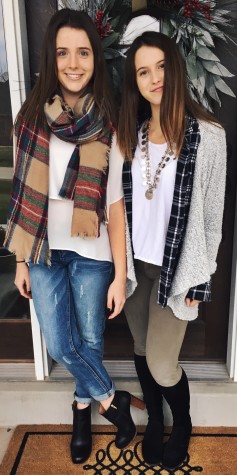 MAD FOR PLAID
Ava's best fashion advice: "I feel like a lot of times my friends will come to school and feel insecure about their outfit because it could just be a plain T-shirt and jeans, but I think the best way to really rock an outfit is to just be confident in it and let it complement your personality. I think that fashion isn't really what makes a person; it's what complements who they are"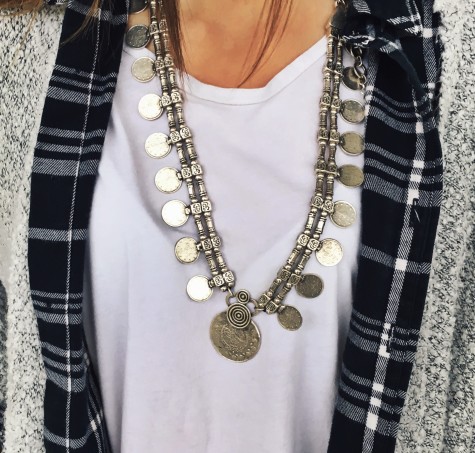 IT'S A BLING THING
NECKLACE: Threadsence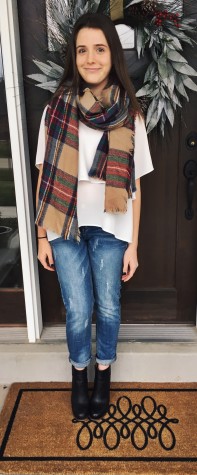 BUNDLE UP!
TOP: Zara
BOYFRIEND JEANS: Nordstrom
SCARF: J. Crew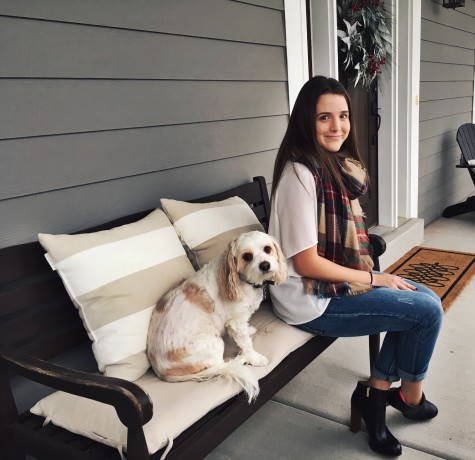 FASHION AND FURRY FRIENDS
Cali's best fashion advice: "Be inspired, always add a little bit of yourself in every outfit and don't over-think it.  I feel like you need to be inspired with different ideas and styles from some of your favorite fashion icons, but it's important to always incorporate yourself in an outfit by changing it up–maybe adding a certain pant or top that you love that goes with an outfit. And don't think too much about an outfit–if you like it, then wear it!"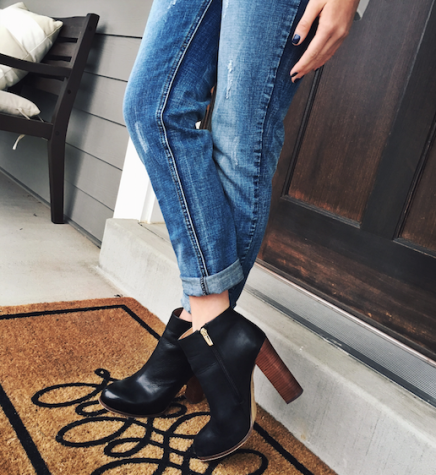 GIVE 'EM THE BOOT
BLACK BOOTIES: Vince Camuto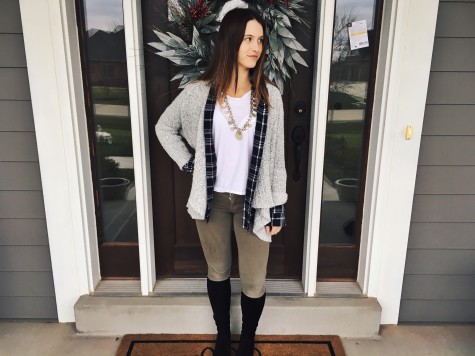 LOVELY LAYERS
 FLANNEL: Rugby
CARDIGAN: Francesca's
PANTS: American Eagle
BOOTS: MUI MUI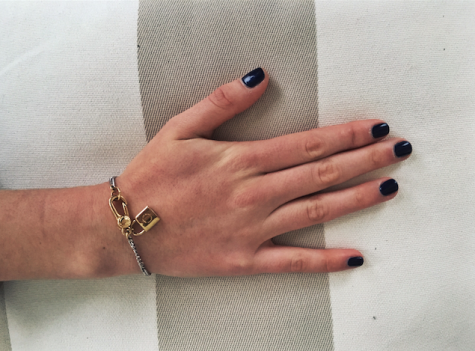 LOW KEY BLING
BRACELET: Marc Jacobs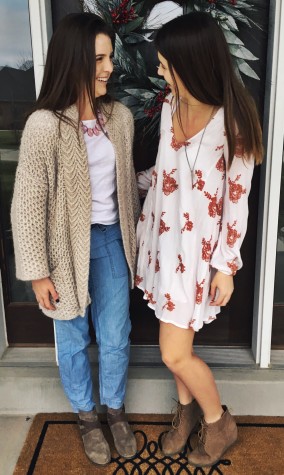 LAUGHING AND LOOKING GOOD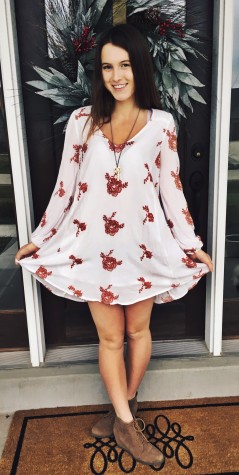 BOW DOWN
DRESS: Free People
NECKLACE: Giving Keys
SHOES: Steve Madden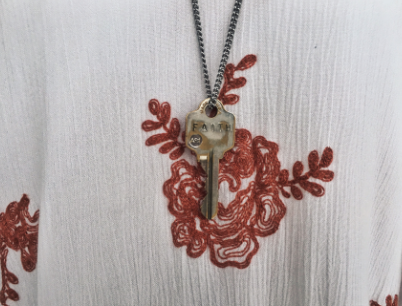 GIVE A LITTLE
NECKLACE: The Giving Keys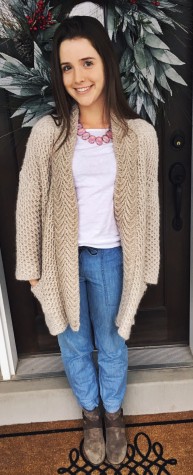 POCKETS ARE A GIRL'S BEST FRIEND
SWEATER: Zara
PANTS: J. Crew
NECKLACE: J. Crew
BOOTS: Nordstrom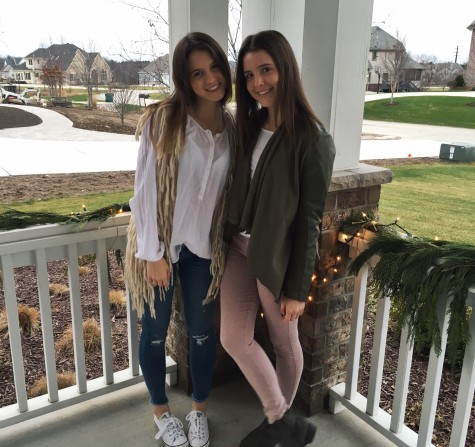 TRENDY AND TEXTURED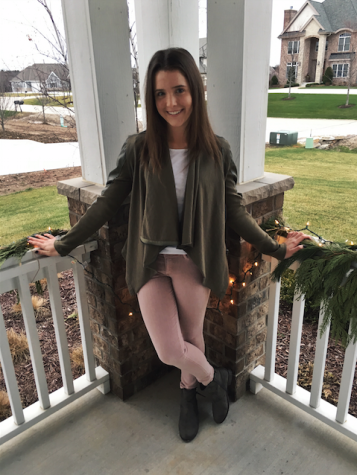 FASHION ARMY
TOP: J. Crew
JACKET: Nordstrom
PANTS: Bloomingdale's
BOOTS:  Marshalls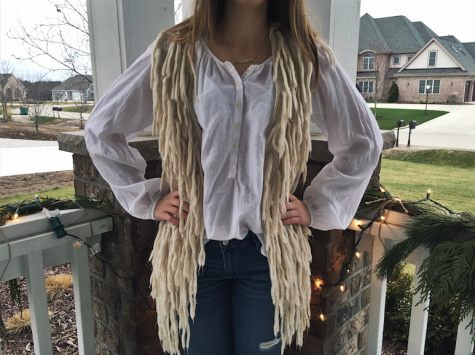 VEST DRESSED
VEST: Anthropologie
 JEANS: Abercrombie
TOP: Calypso
SHOES: Converse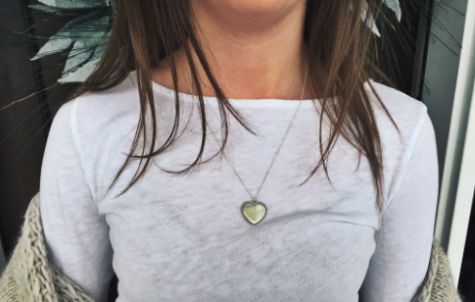 WE HEART IT
NECKLACE: Tiffany