2017-2018 Staff
Staffer
Sasha Shapsis is a sophomore at Homestead, and this is her first year on Advanced Publications. At school, you can find her excessively worrying about tests or eating her lunch in one of her classes. But when that isn't happening...
See Sasha Shapsis's profile
Staffer
Meg Niedfeldt is currently a senior and this is her second year on the advanced staff. Meg dances 15-20 hours a week at a studio 40 minutes away and doesn't know how she is able to keep up with school! You'd most likely find her...
See Meg Niedfeldt's profile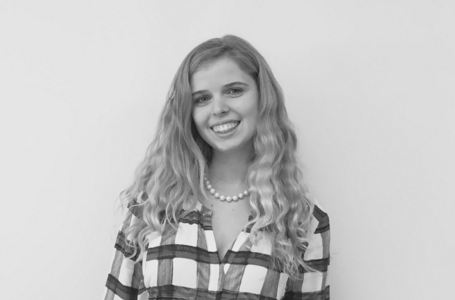 Staffer
Frances Mackinnon is a junior and this is her third year on staff. She is so excited to be apart of this amazing team, and is pumped for whats in store this year. When she's not in room 405 she enjoys organizing books by color,...
See Frances Mackinnon's profile
Assistant Editor
Thais Marques, a junior, has had an unique life as an immigrant from Brazil. She has lived in Sao Paulo, Brazil for nine years until her parents received a life changing opportunity to move to Florida. Like most other nine year olds,...
See Thais Marques's profile
Staffer
Erin Carley is a senior who spends most of her time outside of Highlander Publications participating in cross country and track, among other activities. If you can't find her out and about, it's probably because she's sitting ...
See Erin Carley's profile
Editor-in-Chief
Sasha Milbeck is the senior Editor-in-Chief of Highlander Publications. Sasha is a self-diagnosed fontaholic and could spend all day in Room 405 if she could. Last summer, Sasha represented the state of Wisconsin at the Al Ne...
See Sasha Milbeck's profile
Reporter
Caitlin Geurts is a senior and this is her fourth year on staff. She is beyond thrilled to be diving into many different aspects of journalism this year. You can typically find Caitlin in the art wing during school, or irish...
See Caitlin Geurts's profile