12 times Spongebob Squarepants explained senior year
April 27, 2016
Senior year comes with an abundance of emotions. College acceptances, last dances and becoming an adult are what senior year is all about. These emotions can be confusing sometimes, but at least we can look to Spongebob Squarepants for comfort. Scroll down to see 13 different times Spongebob explained senior year.
1.After three years, you have finally established your elite squad. "It's not really a squad. It's more like an established female fight club," Emma Foulkes, senior, said.
2. Looking at the new batch of freshmen and not recognizing a soul. "I swear the freshmen get smaller each year," Justen Newby, senior, said. 
3. Dancing like nobody's watching at Homecoming. "The dance floor is my battlefield, and I always win," Katie Soyka, senior, said. 
4. Waiting for colleges to get back to you. "It makes you anxious to open an email–every single email," Matt Gresham, senior, said.
5. Coming home and not doing any of your homework is the best feeling in the world. "I put my backpack down and then don't touch it until the morning. Sometimes it stays in my car," Maggie Hadcock, senior, said.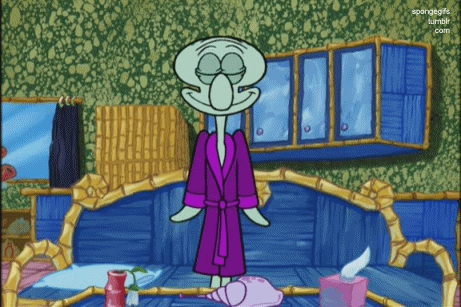 6. Realizing you leave for college in a couple months. "I still get lost walking around Homestead. I don't know how I'm going to survive the Madison campus," Lauren Padgett, senior, said.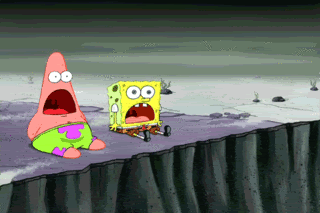 7. Operation B- is harder than imagined. "Shout out to senioritis," Newby said. 
8. Turning 18 and being able to call yourself out of school. "It seems this year I have a lot of doctor appointments during my study hall," Alejandro Bitetto, senior, said.
9. Planning senior prank and skip day is a one way ticket to disaster. "Everybody has their own ideas and barely anybody agrees on one thing," Coco Wiencek, senior, said.
10. Dressing up for PDP and feeling super fancy. "I like PDP because it gives me a chance to suit up at school," Gresham said. 
11. Preparing for Powder Puff. "It's more than a game," Wiencek said. 
12. Finally, when you have to leave your family, friends and dog behind. "College is a very, very scary thought. It doesn't feel like I am ready," Bridget Woody, senior, said. 
Gifs used with permission from Giphy.