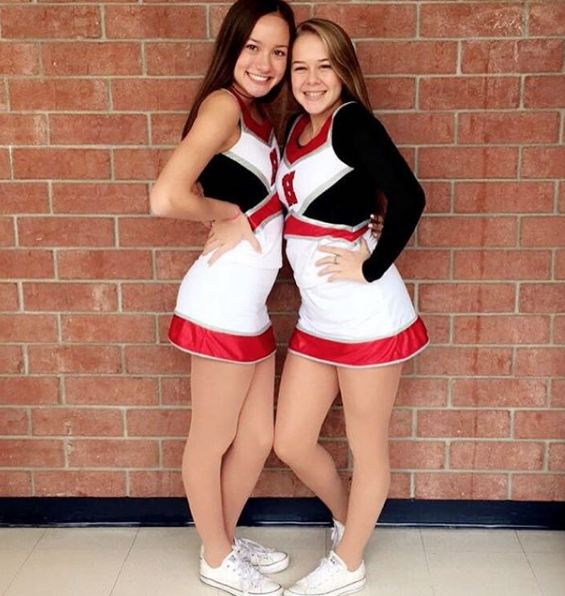 Submitted Photo
Check finds passion through dance
"I have been dancing for about 13 years. I started when I was two. I have always had a passion for it, even when I was younger. It just became a big part of my life without a specific plan.
For me, the best part of dancing is being able to let go of everything and express yourself without words. When you really love it like I do, it doesn't matter if you are good at it. You just dance because you love it.
I never thought that I would actually try out for the school dance team, or even be on it. I don't know why but I just never really had an interest in joining until this year. I found out that the coach was 21, the same age as my big sister, Hannah, who was on the dance team. My sister was the one who really pushed me to try out new things.
The team as a whole is one of my favorite parts. We have all grown a lot closer over this season. We all push each other to be the best thing that we can be. That's one of my favorite parts about the team. It has helped me improve as a dancer.
On a totally unrelated note, my mom is opening a cafe. It's called "On the Way Cafe." My mom has always had a passion for food. Ever since I was little, it's been her dream to open up an organic and healthy restaurant that would benefit so many people. The cafe just opened yesterday.
I have helped with setting it up as much I was able to. I gave her my opinion when she has asked, whether it is with the menu, the paint colors or the plates. I have been to the space from the very beginning until now. It is just unbelievable how far just one thing can come.
I am excited for my mom to finally make her dream a reality. Not only will she be benefitting others, she will be helping herself by finally doing the one thing she has always wanted to do. She is very hard working and does a lot for my family. So it is super cool to see that she has a project of her own that she is so enthusiastic about." (Abi Check, sophomore)