I tried listening to podcasts instead of music, and I am blown away
I have often heard my publications adviser Mrs. Rauch raving about her podcasts, but I didn't think much of it at the time. Recently, however, I decided that instead of listening to music in the car, I was going to try out podcasts. After listening to the amazing storytelling in S***town, I can honestly say that I like podcasts better than music now.
I have chosen the best podcasts that I have listened to and put them in order with some information about each one below. These stories are true stories that will make your jaw drop and your mind race. These stories are intimate because you are hearing these people talk and share their stories, it feels like it is just you and them.
Listener digression is advised with each of these podcasts, as they have very mature content that may not be appropriate for all listeners.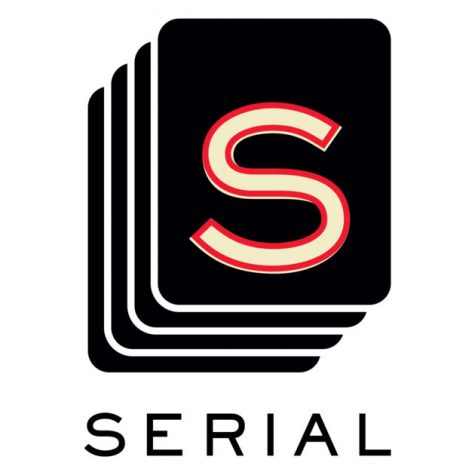 "Serial is a podcast from the creators of This American Life, hosted by Sarah Koenig. Serial tells one story—a true story—over the course of a season. Each season, we follow a plot and characters wherever they take us. We won't know what happens at the end until we get there, not long before you get there with us. Each week we bring you the next chapter in the story, so it's important to listen to the episodes in order."
While I admittedly have not finished this podcast yet, it is my favorite of all the ones I have listened to. This is a murder mystery with a host that asks questions of the listener, prompting them to ask tough questions. In this series, you are right along with the creator, confused on to what is real and what is a lie, debating whether people are truly innocent…or just really good at lying.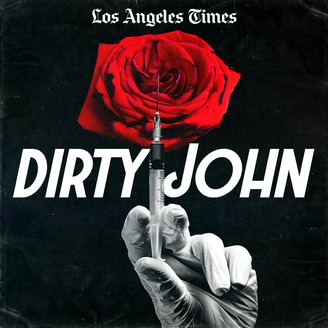 A description
"Debra Newell is a successful interior designer. She meets John Meehan, a handsome man who seems to check all the boxes: attentive, available, just back from a year in Iraq with Doctors Without Borders. But her family doesn't like John, and they get entangled in an increasingly complex web of love, deception, forgiveness, denial, and ultimately, survival. Reported and hosted by Christopher Goffard from the L.A. Times."
Why you should listen
As soon as I listened to this podcast, I ran to everyone I could find and told them that they MUST listen to this podcast. I feel this show truly has had the most profound effect on its listeners. The issue of emotional abuse in relationships is discussed throughout this series, and this is relevant because there is more than one way to have an abusive relationship. Unfortunately, many people are not taught to recognize the signs and do not understand when they are in an emotionally coercive relationship. Dirty John is special because it discusses a topic that deserves to be reviewed.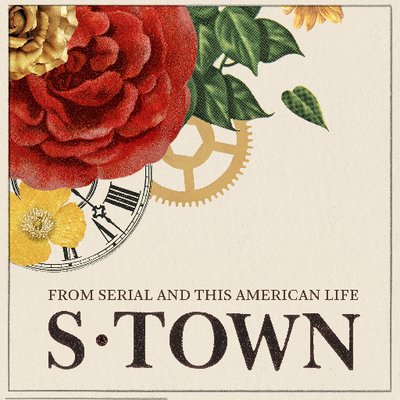 A description
"John despises his Alabama town and decides to do something about it. He asks a reporter to investigate the son of a wealthy family who's allegedly been bragging that he got away with murder. But then someone else ends up dead, sparking a nasty feud, a hunt for hidden treasure, and an unearthing of the mysteries of one man's life."
Why you should listen
Simply because this podcast is fascinating, you need to listen to this story. You get to hear these crazy characters from this strange town and it is very entertaining. Along with that, the main character of this story is raw and real and compelling. You find yourself sucked into this podcast, like a book you can not put down.

A description
"On February 15, 2014, fitness guru Richard Simmons disappeared. He stopped teaching his regular exercise class at Slimmons, cut off his closest friends, and removed himself from the public eye. Nobody heard from him – and no one knew why he left. Filmmaker Dan Taberski was a Slimmons regular and a friend of Richard's. Missing Richard Simmons is Dan's search for Richard – and the deeper he digs, the stranger it gets. "
Why you should listen
This story begs the important question, "If someone seems to be the happiest person on earth, what happens when they decide to stop being that person altogether?" The whole premise of this story is just downright strange, a notoriously charismatic and charming man suddenly disappears with no explanation, not saying goodbye to even his best friends.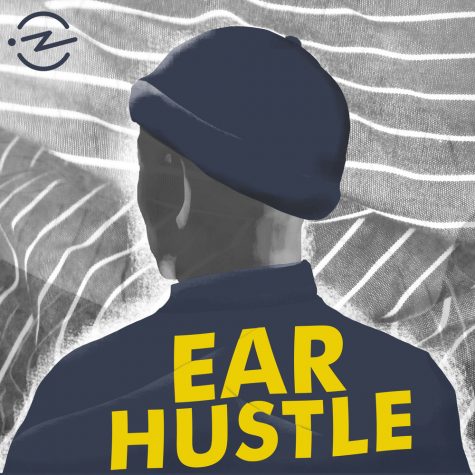 A description
"Ear Hustle brings you stories of life inside prison, shared and produced by those living it. The podcast is a partnership between Earlonne Woods and Antwan Williams, currently incarcerated at San Quentin State Prison, and Nigel Poor, a Bay Area artist. The team works in San Quentin's media lab to produce stories that are sometimes difficult, often funny, and always honest, offering a nuanced view of people living within the American prison system."
Why you should listen
Ear Hustle was last on my list because it wasn't a narrative like the other podcasts. Regardless, it was still great. This is definitely one of the more mature podcasts that I have listened to (it is all recorded inside of prison). I think it drew me in because it is brutally honest, it addresses what actually happens in the daily life at San Quentin and discusses everything from racial tension to picking cellmates.