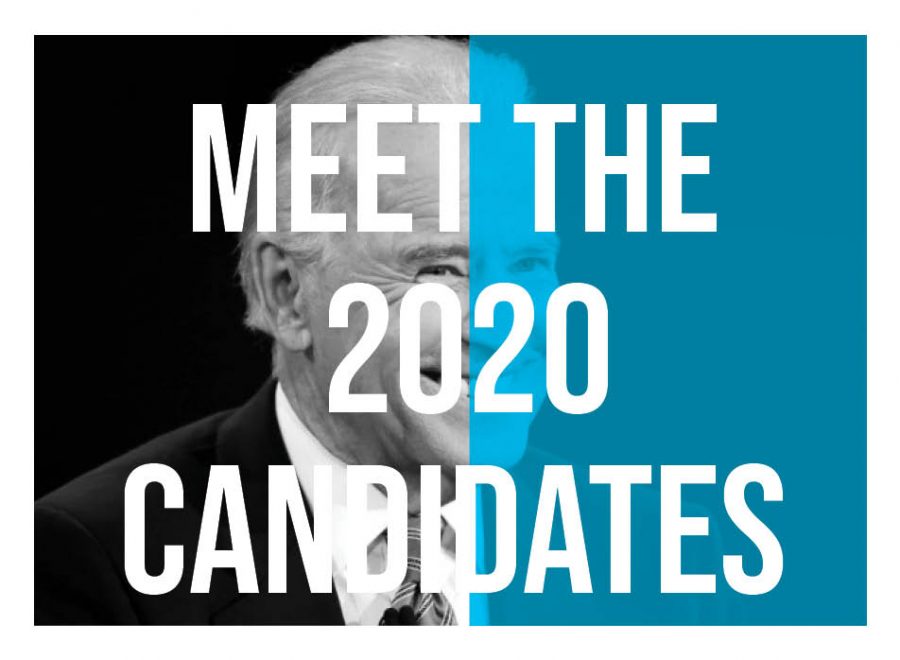 Meet the 2020 Candidates: Joe Biden
May 29, 2019
The election process has and always will be a quintessential element preserving America's democracy. To honor this legacy and to give voice to the citizens of our nation, the electorate holds the responsibility of making educated decisions when it comes to the presidency. Studying all candidates before an election, however, can be burdensome and time-consuming. Through five-question features, this blog will allow you to stay up to date on the 2020 presidential candidates.
Joe Biden (D)
---
Who is he?
Longtime senator from Delaware and former vice president who served during the Obama administration.
---
Why is he running?
1. Biden has always wanted to be president and he thinks he might be the best candidate to win back blue-collar voters and defeat President Trump.
2. "The core values of this nation … our standing in the world … our very democracy … everything that has made America – America – is at stake," Biden tweeted,
"that's why today I'm announcing my candidacy for President of the United States."
---
What are his credentials?
– After studying history and political science at the University of Delaware, Castro earned a law degree from Syracuse Law School.
– From 1973 to 2009, Biden served as a senator from Delaware. During this time, Biden worked as a chairman of the Committee on Foreign Relations for several years.
– As vice president, Biden helped the Obama campaign communicate its message of economic recovery to the blue-collar voters.
---
How is he different?
In 2010, Biden used his well-established Senate connections to help secure passage of the New Strategic Arms Reduction Treaty between the United States and the Russian Federation.
---
What is his platform on mainstream issues?
– Rebuilding the middle class since Biden believes "this country wasn't built by Wall Street bankers and CEOs and hedge fund managers," but rather "the American middle class."
– He believes America should recommit to its allies while renewing its values.
– Biden wants America to strengthen its democracy by guaranteeing that every American's vote is protected.