Highlander basketball takes down the Pirates
The Homestead boys basketball team took down another conference rival in Port Washington, 56-35 on Feb. 9. Jack Quinlevan, junior, lead the way for the Highlanders with 13 points and 10 rebounds, recording his first double-double of the season.
Shortly after his return from a broken arm, Jack Popp, senior, was sidelined with a separated shoulder. The team was still able to have a successful game in his absence proving that they have depth on the bench.
"Yesterday was an eye-opening game. We realized that it takes more than just the physical aspect to win games," Justen Newby, senior, said.
In the first half, the team came out aggressive and out-rebounded the Pirates. The team was pleased they could build a big lead and were able to keep it throughout the entire game.
"We started the game with great energy, played solid defense early and built a double-digit lead and were able to maintain the lead throughout the game," Steve O'Brien, assistant coach, said.
With the game not being close, everyone was able to get in the game and this brought many successes to the team. "Everyone played solid minutes for us, so it was a true team effort. We also shot the ball very well from three-point range led by Noah Check, senior, who made four shots from behind the arc," Coach O'Brien said.
"I was very excited to be able to make a couple three-pointers to help give my team a double digit lead. This win gives us lots of momentum to continue to rise up in conference play," Check said.
With the many successes from this game, the team also sees room for improvement for the rest of the season. "That being a 20-point game was way closer than it should've been. We need to get back to our good basketball and not play down to our opponents' level," Newby said.
"We do need to improve our movement and screening on offense as well as our defensive rotations and communication," Coach O'Brien said.
Coming out with the victory against a conference rival gives the team lots of momentum going into the end of conference play and into playoffs.
"Hopefully we learn from this game, practice hard and get ready for Nicolet and future games," Coach O'Brien said.
About the Contributors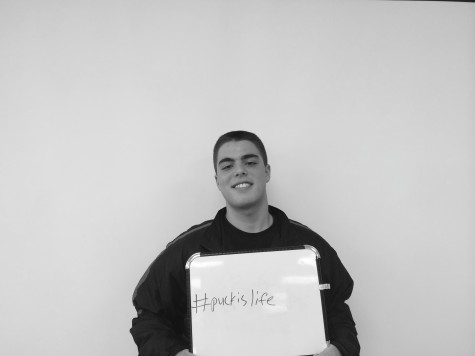 Jake Elchert, Sports Team
Jake Elchert is a junior on the varsity hockey team this year. He is also a three sport athlete at Homestead. Elchert also plays on Homestead's Baseball...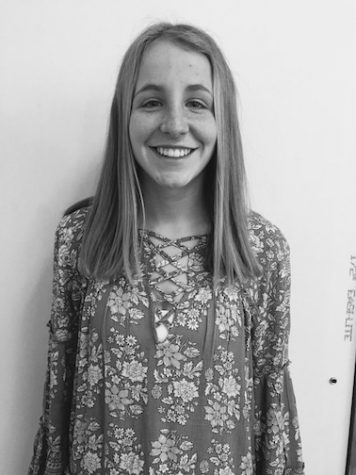 Reilly Albert, Staffer
Reilly Albert is an eager junior who wants to make the most of her time at Homestead.  Balancing her time between homework and hobbies, Reilly is always...