Graduation party season to commence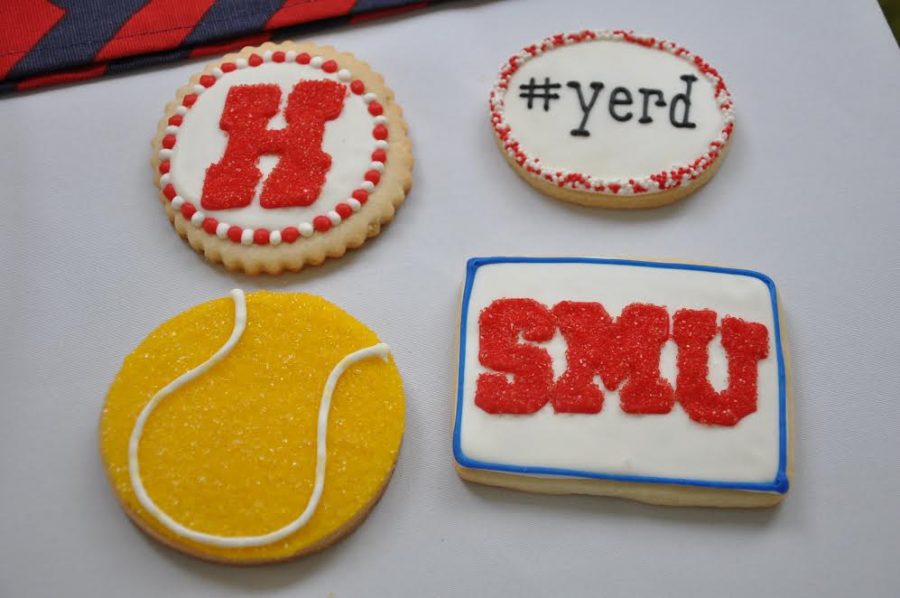 With a smile from ear to ear, Charlotte Doering, junior, was not too upset about the rain Milwaukee received this April. "April showers bring May flowers," she said. Now May has arrived, and the flowers are sprouting, the conversations within the halls of Homestead High School shift to topics like summer.
More than anything, students, specifically seniors, talk about graduation, and their all time favorite topic: graduation parties. Graduating is cool and all, but please, the party where a senior's entire family comes into town and parties with a bunch of high school kids is way better than watching the class of 2016 walk down the aisle awkwardly smiling and wishing their parents would stop crying.
The steps to planning a graduation party, according to Gaby Geiger, senior, go as follows. "First, you have to make a list of everyone you want to go," which probably does not include that one kid you say hi to in the halls sometimes. "Then, send out the invites on Facebook. It's super easy."
Oh, thank God that all I'll have to do when I'm a senior is send the invites out online. If I didn't have Facebook, I'd probably actually have to talk to people in order for them to come! Such a struggle.
Allison Fochs, senior, will be having a combined graduation party with Taylor McIlwraith, senior. Fochs said, "Well, honestly, we just had our moms do most of [the planning] and then we looked on Pinterest for cute decoration ideas. It's sad to think about graduating and moving on to college but it's very exciting at the same time to plan everything, especially because I'm having a party with a friend."
This year, I am a junior who will be attending the glamorous parties, not hosting. So, because of this, I will be found sobbing in a corner, wishing my senior friends weren't leaving me, eating the catered food that is so nicely laid out on fold-up tables covered with a themed color.
A graduation party is supposed to be a fun, happy time, right? Nope! Super wrong! A graduation party is a get-together where awkward family and friends are brought together to see which fun aunt gets drunk first. Oh, and not to mention that it is literally a party where it is the final good bye of best friends being separated and moving across the country.
In the end, hopefully everyone has a great time at these amazing events to end the school year and start summer with a bang. Hopefully the bang is not the sound of a drunk aunt falling into the very expensive pre-ordered flowers that match the color of the tables.