Comfort comes on four legs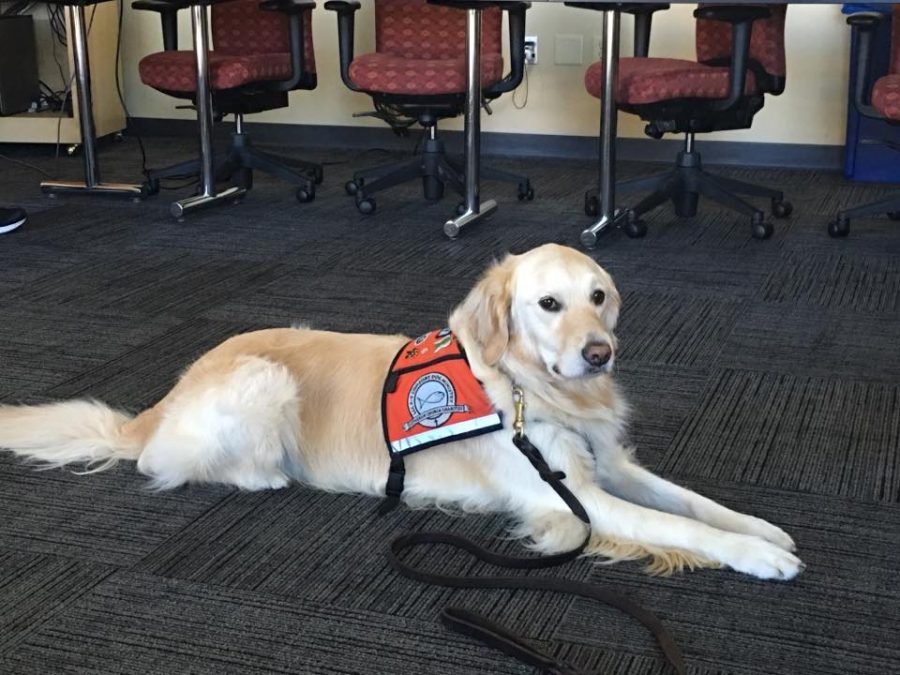 "On your marks, get set, go." These words reverberated throughout the group of 23,000 runners at the 2013 Boston Marathon.
No one remembers these words.
What they do remember is the chaos, the horror and the pain of that infamous day in our nation's history.
On that day, people from all over the world united in the city of Boston: offering their help and support to the 264 physically wounded and the emotionally damaged nation.
However, not all who came to help were two-legged.

Among the firefighters, police officers and caregivers was Zoey, a six-month-old Golden Retriever in the process of becoming a comfort dog. The top of her class at Lutheran Church Charities in Illinois, Zoey was given the opportunity to test her skills in a real-life tragedy.
Three years later, she can still be found offering her care to others. As a full-time employee at Concordia University, Zoey is a companion to students who struggle with anxiety. 
However, her service reaches outside the walls of Concordia. Zoey also spends her time at group therapy in the inpatient mental health unit of Columbia Saint Mary's Ozaukee.
Zoey's presence offers a distraction to patients struggling with drug abuse, mental illness and depression. "Zoey brings something out of the patients that's really unique," Mrs. Karen Neusen, an Occupational Therapist at the hospital, said.
While she is at the hospital, Zoey is accompanied by a handler who she obediently  receives direction from. However, at one instance this was not the case.
Not long ago, a patient checked in to Saint Mary's after a failed suicide attempt. The 20 year-old had been in and out of the unit and, "had no desire to be there again," Neusen recounts. Because of this, Neusen knew she had to get the patient out of her room immediately.
Luckily, it was time for group therapy.
Though she resisted, the patient eventually complied and joined the group. She chose a secluded seat in the corner, balling-up with her head between her knees.
No order was given, but Zoey immediately knew something was wrong. By will of her own instincts, Zoey slowly approached the girl. With each step, the patient began to unravel.
Finally, she put her paws onto the girl's lap and the patient cracked a smile.
Zoey is, "superior in her ability to provide emotional support and comfort to those in need like no one else can." Mrs. Neusen affirmed. "Zoey is a champion."