Students perform unrehearsed Shakespeare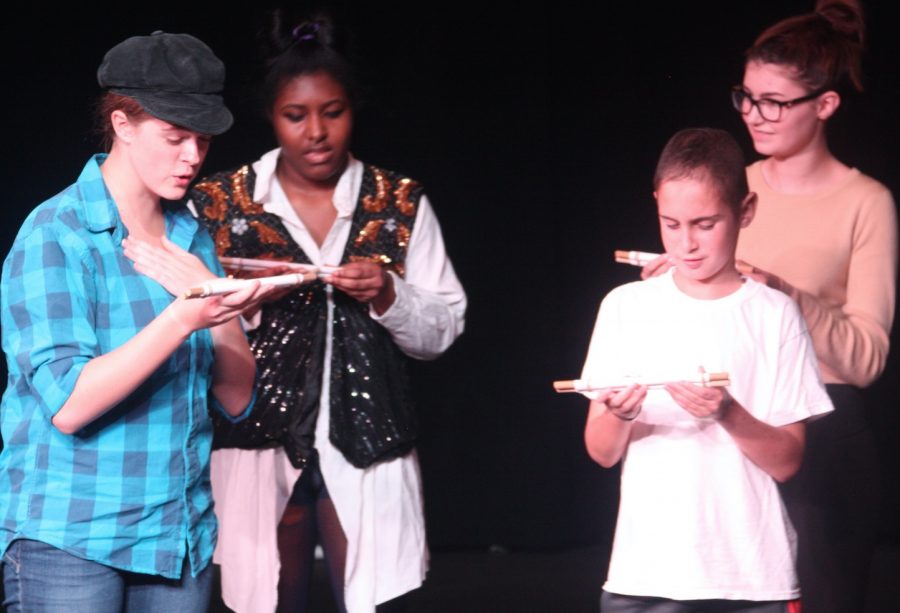 The lights of the black box slowly dim as Chris Elst, producing director of Theater RED, steps out and jumps around as he explains the age-old technique of unrehearsed Shakespeare. The actors step on the stage in street clothes holding scrolls with only their lines in front of them.
Waving their arms and gesturing their lines, they pull people from the audience and use them to create their scenes.
"It was a different experience than what the actors are used to," Katlin Limbach, freshman, said.
The actors had to improvise their scenes with other actors and the audience.
"This is not the only way to do Shakespeare, but it is a way for people to access it rapidly because it's so broad. I highly recommend anyone that doesn't like Shakespeare to come and see an unrehearsed show," Elst said.