Peres dies at 93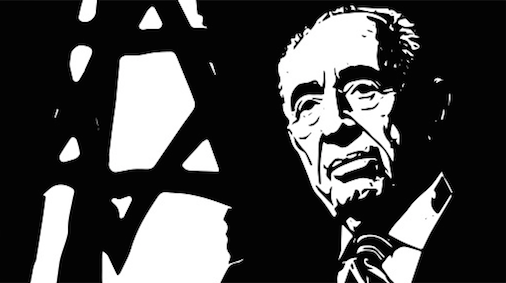 Hang on for a minute...we're trying to find some more stories you might like.
"As a bird cannot fly with one wing, as a man cannot applaud with one hand, so a country cannot make peace with one side, with itself. For peace, we need the two of us."
Shimon Peres, a man dedicated to the peace faction in Israel, died at the age of 93 on Tuesday, Sept. 28, 2016 after suffering a stroke.
The nation united on Wednesday to mourn and celebrate the life of Peres, in preparation for "a funeral that is expected to bring together world leaders and dignitaries," according to Aron Heller of the Associated Press.
Among these guests will be President Barack Obama, who is to lead the U.S. delegation to Jerusalem on Friday. President Obama was deeply saddened by the news of the former Israeli President's passing, commenting that "a light has gone out, but the hope he gave us will burn forever."
The hope Peres established is most notably accredited to his influence in the Oslo Accords. This agreement between Israel and the PLO was unprecedented, resulting in many, at the time, to believe that peace was attainable in the Middle East. Because of his devotion to the cause, Peres later won the Nobel Peace Prize in 1994 along with Yasser Arafat and Yitzhak Rabin.
The leader "truly believed that a genuine peace between Israel and its neighbors was not only possible, but absolutely necessary for Israel's own survival," according to Clyde Haberman, former New York Times Bureau Chief in Jerusalem. Shimon Peres was committed to this idea until the very end of his seven decade-long career.
In fact, at the end of his presidency in 2014, Peres affirmed, "I am retiring from my post as president according to the law, but I am not retiring from the battle for peace."
Shimon Peres, a man who poured his heart and soul into the state of Israel, will be greatly missed.
"There are few people who we share this world with, who change the course of human history, not just through their role in human events, but because they expand our moral imagination and force us to expect more of ourselves. My friend Shimon was one of those people," President Obama said.