Forensics team has successful showing at state
Going into the state competition with high expectations, the Homestead Forensics team took home a sixth place trophy Saturday, April 1.  Many individual members of the team also took home trophies including William Clark and David Giersch, seniors, who placed second in duo interpretation; Rebecca Chavin, Sophia Bern, Kate Gorlinski and Tiffany Liu, seniors, who placed third in group interpretation and Makayla Wright and Sofia Salerno, sophomores, who placed third in play acting.
"Hearing other groups say that they still love watching our piece no matter how many times they have to sit through it in rounds was the ultimate prize. Winning third place, although very very exciting, was just the cherry on top," Sophia Bern, senior, said.
In order to qualify to compete at the state level, individuals or groups must be in the top 25 on the team.  To do that, individuals or groups have had to place at previous competitions and have gotten top scores.  
Hours of practice and work goes into forensics.  The season started in December and the team has practices every day in order to perfect their pieces.  
"To practice, I practiced my piece a ton, and asked many new people to read it and listen so I could get feedback," Isabella Scaffidi, junior, said. 
For some, the forensics journey is not yet over as they will be advancing to the national tournament held in Kentucky in May.  In order to compete at this event, one must qualify by being in the top six in the finals round.  
The students competing at nationals are Thais Marques, sophomore, William Clark, Mitchell Larson and David Giersch, seniors, and Isabella Scaffidi, junior. 
"I'm honored to have forensics in my life since it helps open
up my true colors.  It allows me to share the most spectacular stories, while utilizing my emotions to give my utmost best performance," Thais Marques, sophomore, said. 
About the Contributor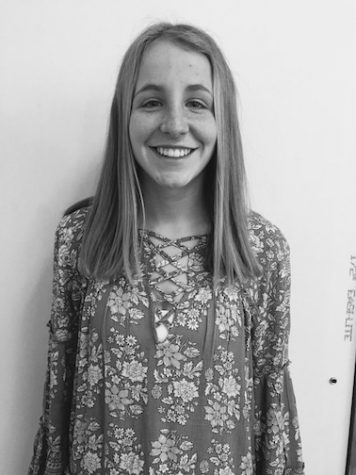 Reilly Albert, Staffer
Reilly Albert is an eager junior who wants to make the most of her time at Homestead.  Balancing her time between homework and hobbies, Reilly is always...