Musicians meet famous composer, Marco Beltrami
With a concert approaching next Thursday, the orchestra, band and choir all had the chance to Skype Marco Beltrami, a composer of some of the music the students will be performing. The symphony will be performing music, that Beltrami wrote, from the movie "Gods of Egypt."
However, the music from "Gods of Egypt" was never made into sheet music, so John Emanuelson, orchestra teacher, asked one of the workers at Beltrami's studio to make the music for the symphony at Homestead. Surprisingly, Mr. Emanuelson received a reply from Beltrami, himself.
An even bigger surprise, Beltrami said he would be interested in setting up a Skype call with Emanuelson and the musicians. The Skype call was meant to provide the musicians with insight into Beltrami's ideas when he composed the music.  
"We never get the chance to meet composers, it was just great to have that opportunity to realize they are a person," Emanuelson said.   
Beltrami spoke predominantly about his job, as well as how  he started as a composer and what he does during a mental block. In addition, he answered questions from the students.
"I was just really surprised at how the timeline for composing music was so much shorter than I thought, for movies and TV shows," Rachel Fu, junior, said. 
"It was very, very cool talking to him. He seemed like a very down to earth person and the fact that he was even willing to talk to us was amazing," Emilija Mikalauskaite, junior, said.
At the end of the Skype call, Beltrami asked Emanuelson if he could get a recording of their performance of "Gods of Egypt." Beltrami also offered to write a brief excerpt about the movie's music to be placed in the program. Overall, meeting a composer gave all the musicians a new understanding of "Gods of Egypt" as well as how the professional music industry works.
About the Contributor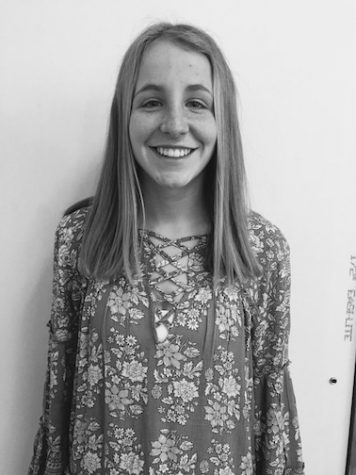 Reilly Albert, Staffer
Reilly Albert is an eager junior who wants to make the most of her time at Homestead.  Balancing her time between homework and hobbies, Reilly is always...