Freshman Friday: Zack Z. Zens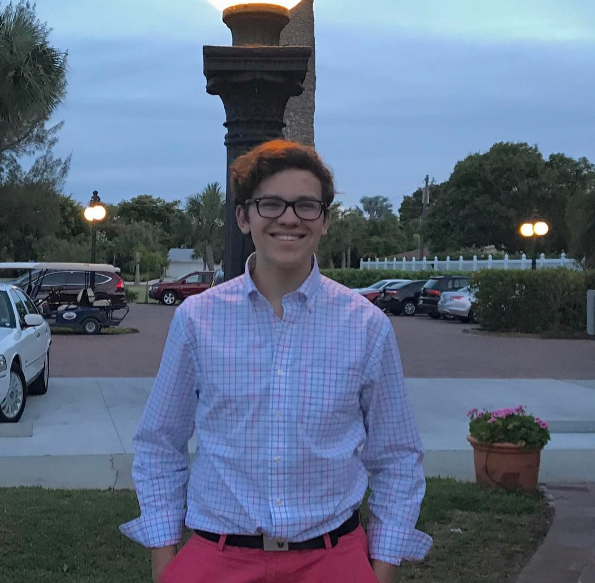 Every Friday, Highlander Publications chooses a freshman to be featured in "Freshman Friday," giving the student population the opportunity to get to know its freshman class. Read below to learn about this week's freshman, Zack Zens
---
Do you play any sports?
No,  I don't play any sports.
Do you play any instruments?
No, I don't, but I do act!
Do you have any siblings?
I have a sister Nicole who is ten years old.
Do you have any pets?
I have A LOT of pets. I have two dogs: a German shorthaired Shepherd named Bumer, and a longhaired German Shepherd named Shadow. I have three cats: Kitcha, Kiki and Ruda. I have peacocks, chickens, roosters and Chinese geese. Also, I have two horses: Snoopy who is a black Clydesdale and Maxy, a black thoroughbred.
What are some of your hobbies?
I am an avid shopper and I absolutely adore preppy fashion. I also collect rocks, insects and coins.
What's your typical Saturday like?
I usually get up around 7:30 a.m. on Saturday. I go downstairs and make breakfast with my family; we share most meals together, and it is very important to my family. I then go back up, get dressed and do all the other generic morning things. I spend my weekends either going to lunch or hanging out with my friends. I usually have a family event at night.
What are you looking forward to in high school?
I am looking forward to my education in economics and business. To me, education is extremely important.
What's a fun/random fact about you?
In the world, there are seven quintillion grains of sand.
---
Some of  Zack's favorites:
Color: Aquamarine
Animal: Peacock
Movie: Django Unchained
TV show: "The Blacklist"
Food: Penne Cotta
Book: The Great Gatsby 
Class: Honors English
Song: "Fly me to the moon" by Frank Sinatra
Part of freshman year: When we raised and donated $2,000 for a firefighter named Kristin. She has kidney cancer and we we're part of the Kapco Charitable Challenge and we made a difference in her life.