Teaching Internationally
Senora Perez shares her story of being a teacher in Mexico.
Hang on for a minute...we're trying to find some more stories you might like.
Looking down the language wing at Homestead High School a mini bright red UW-Madison flag sticks out from the wall next to a classroom.The classroom of a teacher who went to UW-Madison for college, is what it may look like from the outside.  What the outside classroom doesn't tell is the story of the teacher.
This flag belongs to room 307, classroom of Jamie Perez, a Homestead Spanish teacher.
Homestead wasn't the first school Senora Perez taught at. She taught sixth grade at a private international school in Puebla, Puebla, Mexico, but that is not where path to be a teacher started.
Senora Perez went to a private elementary school where her Spanish career began. Throughout middle school, she became really fond of the Spanish language, and by high school, she was excited to learn new grammar and Spanish literature.
While in high school, Senora Perez knew she wanted to teach Spanish, and by her senior year in high school in AP Spanish, she was getting lots of college credit at Oshkosh.
Senora Perez's Spanish high school teacher had an influential role on her life. When looking to travel and study abroad, she advised her to study in Mexico or central America and not Spain or South America. According to Perez, this is some of the best advice she was given because Americans speak Mexican-Spanish. Even while in college, she went to her for help with things like which teaching certifications to get.
The following year she enrolled at UW-Madison and now that she was in college, she was presented with the chance to study abroad. She had the opportunity to student-teach at a bilingual school in Madison, and had a very positive experience. Perez knew that if she wanted to have a job like that, she would need to get her Masters degree, which is not what she was working on at the time, so she looked forward to being able to learn in another country.
All the study-abroad programs to Mexico from UW-Madison were cancelled which led Perez to switch to UW-La Crosse to. Although "it was a pain," it was definitely worth it.
During her sophomore year, she spent a semester in Puebla, a growing city in central, Southern Mexico.
While in Puebla, she loved studying Spanish and being in a city with rich Spanish culture. After her time in Mexico, she knew she really wanted to go back so when she finished college, she was excited to start her life out of school, and landed a job at an international school right in Puebla where she studied.
Life in Mexico was much more relaxed than her life today. Each morning Senora Perez would begin class at 8 a.m. and by 2 p.m., her school day was over. Senora Perez had lots of friends in Puebla. Some were ladies who lived in the same gated neighborhood as herself. Others were international friends.
She taught year-round, but got many breaks and was able to travel often. Her life in Puebla was fun, relaxed, and easy. In addition, she loved the job she had.
Back in Mexico, most of the students were from Spanish-speaking families in which the parents did not even know English. The students, however, were bilingual. Fluently bilingual.
Senora Perez taught sixth grade social studies, science, reading, and writing in English and  the students also learned core content in Spanish. Her teaching experience at Homestead is a little different.
 "I am teaching 'baby stuff' here at Homestead like the alphabet and saying hello, whereas there the students learned their language skills so young, [the skills] were really really awesome," she explained.
Although she likes teaching at Homestead, if offered to go back to living her old lifestyle she wouldn't hesitate.
"I would do that job again in a second. I love the school, I would also love to teach middle school or high school there…also, the city is constantly growing and becoming more and more international…to hear everything they've added and modernized it just makes me wants to live there more."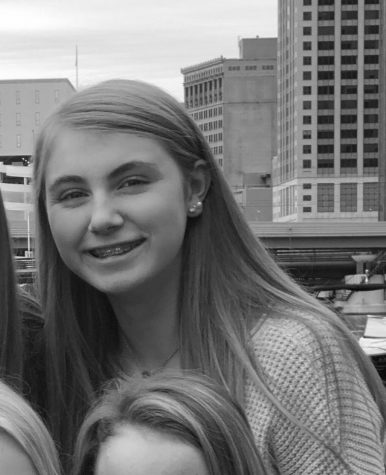 Lexi Buzzell, Staffer
Lexi Buzzell is a freshman at Homestead High School. She is excited to be in her first class of publications this year. Outside of school, she enjoys playing...