The Evolution of Special Education: Nationally and close to home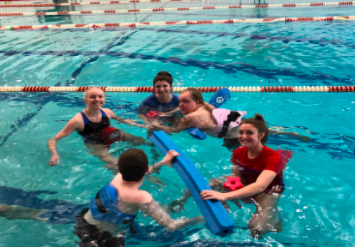 Hang on for a minute...we're trying to find some more stories you might like.
The education of students with special needs has evolved in all schools nationwide.  Whether it's a public, private, university or military institute, the needs of special education students are approached in ways that are unique to their communities.  
The inclusive classroom has proven to create opportunities for special education students that individual education cannot.  While each individual student's situation varies, studies show that one thing is constant: the support and diversity of surrounding learners creates a beneficiary environment and students full access to curriculum.
"One of the most important principles of inclusive education is that no two learners are alike, and so inclusive schools place great importance on creating opportunities for students to learn and be assessed in a variety of ways,"  Inclusiveschools.org says.
The doors to public education were closed for students with disabilities before the 1960s.  Until this time, students with all kinds of disabilities weren't allowed to enroll in schools.  Finally, in 1975, the passing of The Education for All Handicapped Children Act gave students the right to enroll in public schools.
"This act was designed to give the parents the exclusive method to seek remedies to any obstacles in a fair education for their disabled child," according to Special Education News.
Although this law advanced opportunities for disabled children, it was reformulated to fit the individual needs of each student.  The renewed act was named the Individuals with Disabilities Education Act because it "elaborated on the inclusion of children with disabilities into regular classes and also focused on the rights of parents to be involved in the education decisions affecting their children," thinkinclusive.us says.
Since these legislations, inclusive education has become more regulated in the education community today.  Special education students are given the general curriculum and held to the same or similar expectations than those around them.  Students participate in class discussions, assignments, and activities in order to not only educate themselves, but those around them.  
Hitting closer to home, Homestead High School's special education program has evolved over time also.  "When I first started at Homestead 11 years ago, we had general classes, on-level classes and honors or AP. Students who needed more direct or specialized instruction in math, English, social studies or science, took general classes. Members of my department would co-teach in a specific area.  At this point, it didn't matter how many special education students were placed into a general course," Mrs. Tess Tilley the director of special education at Homestead, said.
When Tilley joined the Highlander community, students who needed specialized instruction in reading, writing or math were purposefully placed in a co-taught class. Instead of having an almost entire class, like general classes, made of of special education students, the classes only had seven or eight students who had an IEP (Individualized Education Program).   
"Starting this year we no longer have co-teaching, instead it's co-plan to co-serve. Special education students aren't placed in any class intentionally; instead, special education teachers come in and out of classes based on specially designed lessons based on each student's individual need.," Tilley says.
This new way of teaching allows special education teachers the opportunity to work with a large variety of students.  Teams of educators including specialists meet together to co-plan lessons for special education students. The faculty of the special education program work with individual students and groups of many students to effectively execute the general curriculum.       
"I think that people who work with the special education students at Homestead are the best of the best and that they actually care a lot about the progress of the student.  I think that all students benefit from both types of classrooms. I think the inclusion when they are able to be with their piers is extremely important," Mrs. Susie Godfrey, Adaptive Physical Education teacher at Homestead, says.
Ms. Stark, a paraprofessional in the special education program, elaborates on her individual experience when bringing her students into classroom environments.  "An inclusive classroom is beneficial to both the student and the peers surrounding them, because they gain knowledge on the effects a disability like autism," Stark says.         
While an inclusive classroom does give kids in an individualized education program, a unique opportunity to be immersed with their peers, some situations require a smaller learning environment for more effective learning.  
"Many students enrolled in special education take a 'skills' class. This structured time allows students the opportunity to work with their special education teacher on homework and other academic or transitional related goals that might be in their educational plan," Tilley says.
While education is a number one priority for all students in Homestead, social responsibility plays a big role in learning environments as well.  The Adaptive P.E. course offered at Homestead rewards special education students with the opportunity to contribute and interact in a social setting.  This course not only benefits the students participating, but also the members of the student body who assist Mrs. Godfrey in her class.
"The Adaptive P.E.curriculum is expansive because it's not just three different sports… we do a little bit of everything.  I think it teaches social responsibility. I think it's a perfect opportunity for them to have peer interaction in a smaller group because our classes are so big. It allows for close friendships to be made," Godfrey says.
Homestead's support of special education students does not stop when the school day is done. The Best Buddies Club is a non-profit organization dedicated to enhancing the lives of people with intellectual disabilities by providing opportunities for mutually enriching friendships.
"The Best Buddies program is a great program; not every school has best buddies, and I think it's a great opportunity for the special ed kids to be in the general population and do really fun things that they normally wouldn't be able to do," Godfrey says.
Tilley adds to this idea: "There are many schools that reach out to us to discuss what our school is doing because we are usually ahead of the times"in terms of special education."
The opportunities for students with disabilities has evolved from the negligence of special education in schools nationwide to the inclusion of disabled students into classes advanced curriculum alongside their peers.  This evolution has shaped the modern classroom, and the inclusive classroom and education will continue to grow and improve as new technology and facilities become available.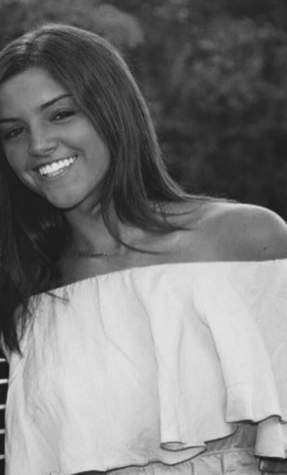 Jessie Lappin, Staffer
Jessie Lappin is a Junior at Homestead.  Aside from publications, Jessie is involved in Champions, Kids 4 Kids, Soccer, and Girl's Cross Country.  Jessie...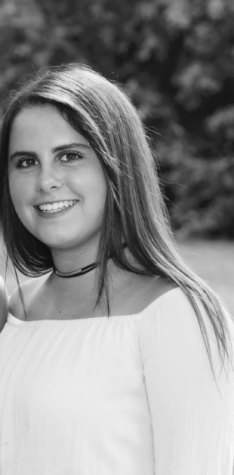 Karly Konik, Staffer
Karly Konik is a sophomore at Homestead High School.  She is extremely excited to learn more about journalism and writing in intro to publications.   When...