Too close to home: The opioid crisis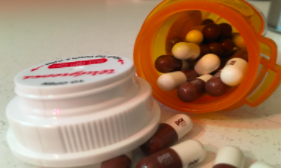 Hang on for a minute...we're trying to find some more stories you might like.
Opioids are used to end and relieve pain, but getting over prescribed by a doctor or taking one more pill than the recommended dosage contributes to the rising death toll in the national opioid crisis.
With opiod users, the pain is just the beginning.
In the United States, the opioid crisis has been an ongoing health issue for the better part of the past decade.
During November 2017, the White House's Council of Economic Advisers estimated that the opioid crisis cost the country $504 billion, equivalent to 2.8 percent of the year's GDP, looking back in 2015 according to US News.
This crisis does not discriminate by age, race, gender, location or socioeconomic status. It affects all types of people and has only recently emerged into the national health conversation. In 2017, 27% of adults said they have heard of opioids but did not know exactly what they were, Adam Gorgan from Stats News, said.
"The number of people dying by opioid drug overdoses continues to increase and annually kills more people than car crashes and gun deaths," according to Nadia Kounang of CNN.
While the opioid crisis has become well known internationally, many people do not know that it is happening closer than they think. Opioid deaths have been reported from corner to corner of Ozaukee County.
Recently, Wisconsin's North Shore has been hit harder than ever.
Across Ozaukee County over the past decade, students, young adults and adolescents have used opioids or may know of someone who has.
After a Homestead graduate from 2011 overdosed on heroin and died June 5, 2014, the community took action. The first Ozaukee County Heroin Summit took place starting in January 2015 to help other families affected by addiction. At the summit, experts specializing in law enforcement, family and health spoke of the growing heroin epidemic in Ozaukee County. The Ozaukee County Heroin Task Force supported not just heroin victims, but also those who are dealing with pain killer addiction, cocaine, alcoholics and any other drug-related issues.
The program was successful and ended up saving lives.
An opioid victim who was on the verge of death turned to the Ozaukee County Heroin Task Force for help before it was too late. This person goes unnamed, but said during her recovery looking back on how her addiction started, "It all began with my experimentation with Oxycontin…that very choice to try Oxys kicked off an addiction that nearly sent me to an early grave." Luckily, the Ozaukee County Heroin Task Force could provide care for her and her family before it was too late. She is still alive today.
Just this week, the Journal Sentinel said on March 1, 2018 there were more than 900 prescription pills missing from residents at Cedarburg assisted living facility in Cedarburg. The employee who called to request the refill is a suspect in the thefts of these pills including oxycodone, morphine and alprazolam. She was terminated from her job and the case is under investigation.
Zooming in closer into Ozaukee County, recent incidents in Mequon involving opioid use have become a problem.
"Mequon, and other areas like it, have high expectations that can cause stress, anxiety, and depression for youth and families. Often this issue is not talked about or dealt with in an open manner because of the stigma. Individuals reach for the drugs to help them cope with these issues," Shea Halula, Starting Point of Ozaukee director, said.
Addiction can start in many ways, "It can start when kids get over prescribed for getting their wisdom teeth out. An addiction to painkillers can escalate from there," Ms. Terry Carr, social worker, said.
In Mequon, incidents regarding opioid abuse mainly comes from drug deals distributed in Mequon, or crime rates increasing due to robberies for drug money because of the addiction to opioids.
The need for money to buy drugs increases crime. Auto theft and home robberies are on the rise.  "Crime has gone up, people have to locking their cars, lock their doors, and shoplifting has become more common in ordered for criminals to get drug money," Adam Gerol, District Attorney, said.
On Sept.. 23 2017, a man from Plymouth was spotted at the 11900 block of Interstate 43 on Mequon Road for having no license plate. He had 12 anti-depressant pills that he said a friend got for him because his doctor wouldn't prescribe them.
However, recently more serious crimes involving opioids can result in death. On Feb. 28, 2018 a Milwaukee drug dealer pleaded guilty to selling heroin to a 32-year-old  woman from Grafton who overdosed and died just hours after her father drove her to meet the dealer.
Later, the Ozaukee County Press reported that the Milwaukee drug dealer has been charged in Ozaukee County Circuit Court with first-degree reckless homicide for allegedly selling heroin to her.
On Feb. 21, 2018 the News Graphic reported "heroin deals in Mequon result in 10 felony charges". This incident took place in the parking lot of a fast food restaurant near Mequon and Port Washington Roads.
This was just one of the heroin and cocaine incidents which occurred throughout that week.
Also in Mequon, the Journal Sentinel claims on 11700 block of North Port Washington Road Feb. 18, 2018, a 20-year-old Milwaukee woman was cited for possession of drug paraphernalia, underage possession of alcohol and driving with a revoked license after a report of erratic driving.
Police could smell marijuana in the car and found a pipe with residue in her purse and a bong also with residue in the car's trunk. Also found in the car was an open bottle of vodka.
The Ozaukee County heroin Task Force has had experience with events like this before and knew how to handle this situation.
Organizations across Ozaukee County today continue to reach out to families, teens and anyone who is battling drug addiction in Ozaukee County for treatment which comes in different forms.
"The issue with addiction is not one way works best for all individuals since each one of us have so many factors, whether it is genes, environment and trauma to name a few," Halula said.
For addicts, 50% of the battle with drug abuse is reaching out for help when they need it.
"Kids should talk to their family. That's the goal, trying to get them to be safe, not get them in trouble," Carr said.
Many organizations like Starting Point want to help treat those who are in this battle.
"There are best practices such as residential and inpatient treatment with medicated assisted treatment, followed by various forms of therapy, living in recovery homes and attending support meetings. Yet, there is no guarantee and many people relapse several times before finding the right path for them, which for some takes many years," Halula said.
Today, the Ozaukee County Heroin Task Force has helped "more than 105 treatment and diversion cases in the past three years, with about 60 percent being successfully discharged from the addiction treatment program," Amy Kozicki, public health educator for the Washington Ozaukee Public Health Department, said.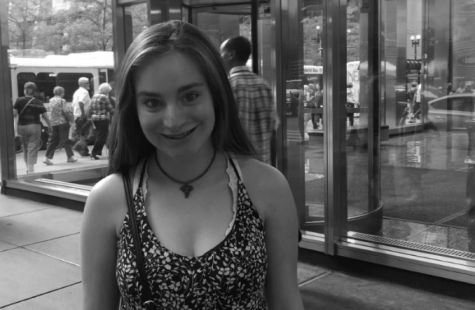 Hannah Halaska, Staffer
Hannah Halaska is a sophomore who spends most of her time participating in Cross Country and the Highlander Forensics team. If you can't find her outside...