Band marches through the East Coast for spring break
Hang on for a minute...we're trying to find some more stories you might like.
After months of practice and preparation, the Homestead Marching Band travelled over spring break to perform in Stoystown, Gettysburg, and Philadelphia, Pennsylvania and New York City. The band had the opportunity to see many historical sights including the Liberty Bell, Independence Hall and the Declaration House in Philadelphia. "I loved having the opportunity to see so many historical and interesting sights with my friends," Benji Lookatch, freshman in band, commented.
Parents of band s accompanied students of all grades on the trip to explore the cities and facilitate the parades. "As a band trip chaperone, I saw solid responsibility on the students' part. Mr. Spindler has created a culture where everyone counts," Karen Rachum, band parent, said.
After leaving Pennsylvania, the group headed to New York City to explore Manhattan at sites such as the Brooklyn Bridge, Grand Central Station and Times Square. The next day, the group took a ferry to the Statue of Liberty and performed at the Flag Pole on Liberty Island. "Our concert at the Statue of Liberty went very well despite the slight rain and intense wind," Andrea Griffin, junior and Drum Major, shared. For many, the highlight of the trip was seeing School of Rock the Musical on Broadway that night.
On their final day, the band performed on the streets of NYC in the 20th annual 2018 New York Tartan Day Parade. "One of the very best experiences of our recent band tour to the East Coast was our participation in the New York Tartan Parade celebrating the country and culture of Scotland. We were part of over 3500 marchers marching along 6th Avenue through the heart of Manhattan, with an additional 30,000 lining the street as spectators. Of the 3500 marchers, it seemed like about 2000 of them were playing the Bagpipes. Lining up before the parade, waiting to perform, our adrenaline peaked as the Bagpipes roared and amongst the Scottish Bagpipers clad in their authentic Kilts, were "official" Vikings and members from many "Highland Clans" and Scottish Universities. Needless to say, a real once-in-a-lifetime experience occurred for members of the band as we reveled in being the first, and so-far only high school band to participate in the event. Oh, yeah…it is great to be a Highlander," Mr. Spindler, marching band director, commented.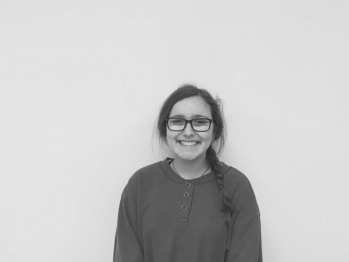 Talia Eiseman, Staffer
Talia Eiseman is a junior who spends most of her time at her dance studio, or at the JCC participating in BBYO events for her Jewish youth group. When...