Q&A With 1st Place Forensics Winner, Vidya Jayanthi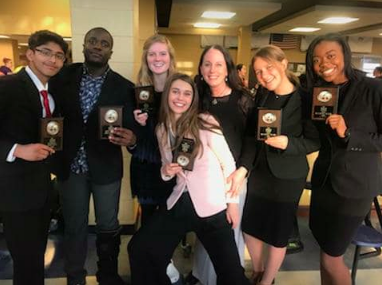 Hang on for a minute...we're trying to find some more stories you might like.
How many years have you been competing in forensics?
I've been competing in forensics all three years of middle school and all four years of high school, so about seven years all together.
What categories have you competed in? Which is your favorite?
When I was in middle school, I did infomercials (which was basically presenting a made-up product), persuasive speech, and group acting. And all through high school, I've been performing in radio speaking. Well, except for a stint in play acting sophomore year.
Radio speaking, for those who've never heard about it, is basically a category that combines news reporting with speech writing and a splash of impromptu speaking. All speakers, at the beginning of each of the forensic tournament rounds, will receive a packet of news stories and 30 minutes to create their own broadcast. This broadcast should last approximately 5 minutes (there is a 10 second grace period, but it is a matter of pride if a radio speaker can complete a broadcast in exactly 5 minutes), complete with international, national, local, commercial, sports, and weather.
Radio, by far, would have to be my favorite forensics category because it provides many opportunities for creativity. Speakers can create their stations to be about almost anything they want, even with a theme. For example, my radio station that I created this year was called BDWY (this is the abbreviation for Broadway). And because I was a big musical theatre fan, I named my character/main reporter Christine Brice, a combination of Christine Daaé (from Phantom of the Opera) and Fanny Brice (from Funny Girl).
Not to mention, it feels like a relatable category. Everyone listens to the news, and everyone has listened to the radio at some point.
Have you competed in state in any past years?
I have competed in state all through middle school, and during my upperclassman years.
What was your piece this year?
You're listening to BDWY, the musical theatre radio station of Milwaukee where we have your foot-tapping show tunes, heart-rending ballads, and of course your five minute daily new broadcast with all that jazz.
Good morning ladies and gentlemen. My name is Christine Brice, think of me fondly as your BDWY news reporter with stageworthy stories from around the globe to right here in Wisconsin. So let's get on with the show and straight to the stories.
Describe your experience at state this year.
Well it wasn't my first time at state; I already had a good idea of how the tournament worked.
I was a little sick, so I remember being a little nervous about coughing during my performance.
How did you feel after placing 1st at state?
Honestly, I felt a little shocked; it just happened so quickly and I was still processing everything after I shook the emcee's hand and got off the stage.
But, I'm also really thankful to everyone who has helped me get this far: my coaches Mrs. Cicero and Mrs. MacCudden, my friends, and of course my elementary school music teacher Mrs. Krumenauer who encouraged me to try forensics.
Will you be competing in nationals this year?
No, sadly there is no radio speaking category in nationals.
What is your favorite part about forensics/what will you miss next year?
I will definitely miss warming up on the bus as a team. We sound crazy sometimes but it is pure fun.
In addition, I love the diversity of categories available; there's always something for everyone!
Do you planning on continuing with public speaking in the future at all?
I don't think I can not continue with public speaking; it's so prevalent in everyday life (like class presentations, conversations, and interviews). But as far as radio goes, I know a lot of college campuses have their own student radio station but I'll have to see what happens.
In addition to Jayanthi placing first in finals at state in the radio category, Reem Salah placed seventh at state in the storytelling category. Catherine Seiberlich, Makayla Wright, Hannah Malicky, Sophia Salerno, Jasmine Machhi, Abby Scheer, and Minal Nasir were all semi-finalists at state. As for nationals, Isabella Scaffidi, Shubhan Mathur, Makayla Wright, Thais Marques, Hannah Malicky, and Chrias Tiako will all be competing in Washington D.C over Memorial Day weekend, the most Homestead has ever qualified.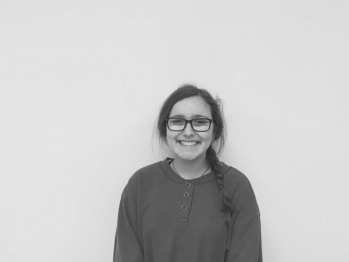 Talia Eiseman, Staffer
Talia Eiseman is a junior who spends most of her time at her dance studio, or at the JCC participating in BBYO events for her Jewish youth group. When...