Students research various fields through independent studies
Hang on for a minute...we're trying to find some more stories you might like.
At Homestead, students have the option to take an independent study on a specific topic they want to research more on after exhausting all of the courses in the field. These allow students to further immerse themselves in their chosen field and prepare them for future education and careers. In order to do so, the year prior, they have to choose a field to study, create a research plan and have it approved by Mrs. Robin Schlei, gifted and talented and pursuit coordinator,and Principal Brett Bowers.
Many seniors have chosen to take an independent study and research various fields this year. Throughout a trimester, they spend time studying their topic with a teacher advisor and creating a cumulative project, whether that be a presentation, show or paper. 
Isabella Scaffidi, senior, took an independent study to further explore authentic public speaking and speech writing due to her choice to incorporate public speaking into her future career plans. She wrote two 10-minute persuasive speeches, a five-minute speech and memorized an acting piece. Scaffidi performed her speeches at forensics meets this year where she won her first place trophy. She also qualified for nationals, which is being held on Memorial Day weekend in Washington D.C. Additionally, she entered in a nationwide speech scholarship competition. "I love public speaking and it has played such an incredibly significant role in shaping who I am today, so I wanted to dedicate a trimester to developing my skills in something I am incredibly passionate about," Scaffidi said.
In the field of economics, Ari Krazyman, senior, is currently spending his independent study taking an MIT class on Game Theory. "After taking AP Micro and Macroeconomics, I wanted to learn more about the topic because I plan on studying finance in college," Krazyman shared. At the end of the trimester, he will create a presentation on the material he learned and present it to economics teachers and faculty.
Emma Rachum, senior, is researching environmental engineering, specifically PFC contamination in water and the use of Granular-Activated Carbon to treat it. PFCs, or Perfluorinated Carbons are environmentally harmful chemicals found in industrial and consumer products that are not regulated in drinking water. Rachum will be creating a 3D model of a Granulator-Activated Carbon filter. She will present this prototype and research in a presentation to the science department at the end of the trimester. "Idealistically I would like to share my proposition with those working with the PFC crisis," Rachum commented. She hopes to continue to research and work in this field after high school.
Some students such as Meg Niedfeldt, Renee Schwarz and Danny Levy, seniors, chose to focus their independent study research on more of an artistic route.
Niedfeldt's independent study is dance-oriented so she is spending her time each day choreographing five different dance pieces in various styles. Every 10 days, she completes a specific piece of a specific style of dance. On June 1, Niedfeldt will have a performance in the black box theater to showcase what she has worked on during the trimester. Niedfeldt has chosen to pursue her dance career in college in order to become a commercial dancer and choreographer. "In this day and age it's not enough in the dance world to just be a 'good' dancer but you also need to be able to create your own work in order to get jobs at times, so this experience will really help me in the future," Niedfeldt said.
Schwarz is spending her independent study exploring the different aspects of acting through the use of movement and dance. She is also giving a performance in the black box theater at the beginning of June to share all the physical theatre pieces she choreographed throughout this trimester. "I think Physical Theatre is really interesting as it incorporates both your mind and your body to tell a specific story. It allows an actor to become more creative and challenges them to think more deeply as they find more abstract ways to manipulate movement to convey a meaning," Schwarz said. She hopes to apply the background and essential skills she gains during her independent study next year at the University of Minnesota Twin-Cities where she will be majoring in Theatre Arts.
Researching musical theory, Levy is spending his trimester composing music. His first piece will be for the Homestead choirs including violin and piano parts and will be played at the choir benefit concert on June 2. His second piece will be a solo piano piece that he will perform at his senior recital on June 3. "I am doing composition because I want to be a composer when I grow up, and I am always looking for more opportunities to have my pieces performed. This experiences will allow me to develop my composition technique along with my musical creativity," Levy said.
Ryan Gerner, senior,  is taking a different route and researching Java computer programming by following a YouTube series tutorial. After his research, he will be applying these concepts to his own unique video game. This fully functional, entertaining game will include many levels, power-ups, a menu system and other features that most games have. "I have enjoyed programming since I took Contemporary Computing my freshman year, and I really wanted to dive into all the capabilities of Java. Creating my own game was the perfect way to explore programming because there is really no end to what you can put into a game," Gerner shared. Gerner's experience in Java will prepare him for next year when he will be majoring in Computer Science with a focus on Software Engineering at Arizona State University.
In addition to the students above, other students have participated in or are currently participating in an independent study for the 2017-2018 school year: Connor Mason and Trinidy Pate, seniors, are studying business, Ryan LuMaye, senior, is studying computer science, and Sasha Milbeck and Stephen Marcon, seniors, are studying linear algebra.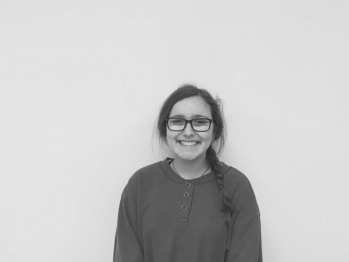 Talia Eiseman, Staffer
Talia Eiseman is a junior who spends most of her time at her dance studio, or at the JCC participating in BBYO events for her Jewish youth group. When...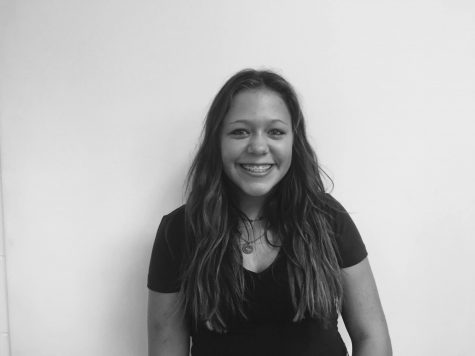 Kate Price, Staffer
Kate Price is a junior and this is her first year apart of the advanced publications staff. Kate is a major coffee lover and spends the majority of her...