High school schedule slated to change for fourth year in a row
Hang on for a minute...we're trying to find some more stories you might like.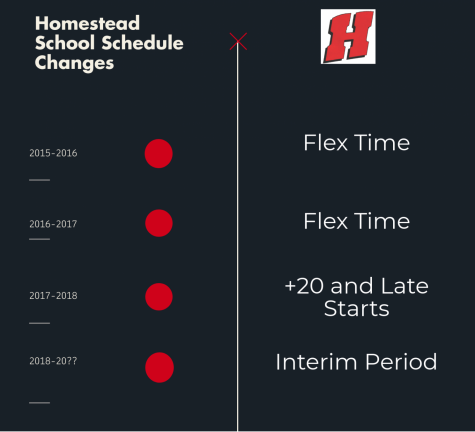 The Homestead school administration and Building Leadership Team has decided that the hourly school schedule will be altered for the 2018 – 2019 school year. After years of trying hourly schedules with added elements such as "plus 20" and "flex time," next year the school will revert back to a simple 75-minute five-period schedule.
Principal Brett Bowers is considering next year's schedule as an "interim schedule." The school will be taking next year to reevaluate the schedule to determine what implementations should be made long-term.
According to Bowers, the school will stay in the "interim" period until the school has found the best solution and prepare it to be rolled out long term. The "interim" period could go on for a year or more with no exact expiration date.
Bowers says any adaptations to the schedule need "a fair amount of time to study so for now [we are] clearing the deck giving us the ability to think things through and prepare to do them right."
"We are committed to the five-period trimester system," Bowers said. This means the five-period trimeter schedule will remain in place; however, adding an additional element will be evaluated during the "interim" period.
Reacting to this change, David Klein, sophomore, said, "I am glad we are getting rid of plus 20 as the time is not effectively used by teachers as it was initially intended to be used."
From a teacher's perspective, Mr. Garrett Sterken, Homestead business teacher, said, "Getting rid of plus 20 is the right thing to do as it builds comraderie in classes evenly throughout the week."
According to Bowers, both "teachers and students are being considered in the process [of the new schedule]."
In a school-wide email to staff, Bowers said the "interim" schedule will maximize students' ability to plan and organize their days easily, [maximize] teachers' ability to manage their professional responsibilities effectively, [maximize] students' engagement in learning, and [maximize] teachers' ability to implement lessons aligned to Homestead's instructional framework.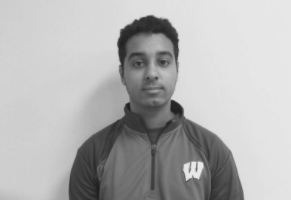 Cameron Blackwell, Staffer
Cameron Blackwell is a sophomore in his first year of Publications. He is excited to see his interest journalism evolve in the Publications class. Outside...