Forensics and debate dominate at nationals
Over the Memorial Day weekend, several national debate and forensics national qualifiers competed at the National Speech and Debate Tournament in Washington D.C. They spent the weekend performing pieces, debating, and touring the historical city. All year, both the debate and forensics teams research and practice to prepare for local and state meets. Both compete in a national qualifiers meet to advance to the national competition in D.C.
Thais Marques and Makayla Wright, juniors, competed in duo interpretation, performing a piece from an excerpt of a novel. Hannah Malicky, senior, competed in the OIL category, or oral interpretation of literature. Chris Tiako competed in the declamation genre, and Shubhan Mathur competed in the category of original oratory. Other categories at the competition include dramatic performance, extemporaneous speaking, and oral interpretation. The first day of competition was four general elimination rounds, each lasting an hour and a half with seven performances in each room. After this day of performance, a Posting Party occurred, where the rankings of the competition were released. Following the general eliminations were Octo-Finals, or top 48, Quarter-Finals or top 24, Semi-Finals or top 12, and finally the Finals which were the top six performances. Marques and Wright advanced to the Octo-Finals and Quarter-Finals where they placed 14th in the nation for duo interpretation. "Forensics has been a very important part of my life and competing at nationals gave me a lot of perspective on what I can improve on for next year. It was really emotional to advance to quarter finals and place at the national level," Marques shared.
Six debate national qualifiers competing in pairs, Frances Mackinnon and Zidao Wang, Tyler Gao and Aila Kahn, Isabel Klemmer and Erin Wei traveled to D.C to debate the topic of whether the United States government should substantially increase its funding and/or regulation for primary and secondary education in the United States. In the Milwaukee region, five teams qualified for Nationals, and Homestead was three of the five. In the debate tournament, the first day of competition was five rounds of two versus two debate with a three judge panel. Teams debate both sides of the issue, and can use documents and prior research to support their arguments. All three of Homestead's pairs broke into elimination rounds, or the top 32 competitors. The following day, elimination rounds were held. Mackinnon and Wang and Klemmer and Wei placed as Double Octo-Finalists, and Kahn and Gao moved on to place as Octo-Finalists. "My favorite moment was probably when I found out that all three teams broke. That has never happened before and I was just really proud that we were able to accomplish that," Khan commented.
In between rounds and during free time, the teams enjoyed touring Washington D.C, visiting the Washington Monument, Portrait Museum, National History Museum, and other historical sites. The groups also enjoyed meeting and watching other performers at the competition. "An experience of forensics at the national level transforms speakers' vision of themselves and their power as performers. Our speakers do very well, so their competitiveness even at that level fuels one team's overall level of excellence," Mrs. Cicero, forensics coach said.
Leave a Comment
About the Contributor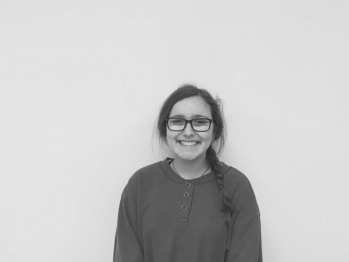 Talia Eiseman, Staffer
Talia Eiseman is a junior who spends most of her time at her dance studio, or at the JCC participating in BBYO events for her Jewish youth group. When...