An Evening of One Acts: Students perform final showcases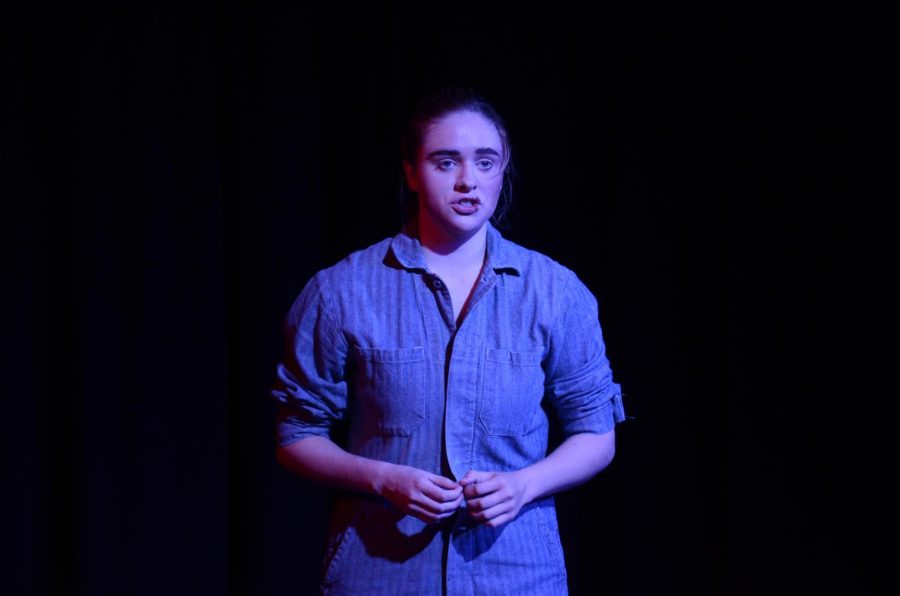 On Monday, June 4 the Theatre Production Seminar class put on their final showcase, "An Evening of One Acts." Two groups presented the One Act productions they have been working on throughout third trimester. The first group, directed by Silma Berrada, senior, put on an interpretation of George Orwell's novel "1984." The second group, directed by Maisie Allen, junior, presented "The Other Room" which followed an autistic boy named Austin and a conversation he had with budding astronomer Lily.
This production of 1984 followed the interrogation/torture of protagonist Winston Smith. The plot of the infamous story was told through flashbacks and interogation answers. "We had a pretty long reheresal process because it was pretty intense memorizing and so tonight actually went pretty well because during reherasal we usually have problem swith memorizing," Claire Looker, junior who played a thoughtpolice and Julia, commented on the performance.
The director, Berrada, worked both as director, lighting designer, narrarator and stage manager. "It was an experience but I learned most when I was techie. I realized techies make mistakes, but we are still human," Berrada commented.
Following 1984 and a short intermission, The audience was treated to "The Other Room." "I was kind of given this script not knowing what I wanted to do with it and I didn't really know a lot about autism and how it affects people and what happens in their mind," Director Allen comented on the rehearsal process.
The story was told through the mind of Austin, an Autistic high school student who loves science played by Sierra Mackiewicz. It was amazing playing Austin. You get to see like the two sides being the person on stage and watching the people in the cage. It's very powerful and it shows that austistic people aere peple and they have emotions and they're just like us," Mackiewicz said about her character.