Committee to debate later start time for next fall at high school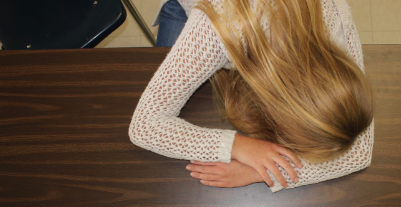 Hang on for a minute...we're trying to find some more stories you might like.
Over the next few months, a committee of individuals will study the positives and negatives of later start times for Homestead High School students and staff.
The committee investigating the issue is be made up of students, teachers, administrators and parents who will research and debate the advantages and disadvantages of the potential change.
"One of the things that is very clear is that students give the feedback that they don't get enough sleep and we know that to be the case;" Principal Brett Bowers said this belief is the motivation for the committee.
According to Bowers, the problem with starting later would be bussing; starting later could mean more busses to transport both middle school and high school student. Starting at a similar time to middle school or elementary school would cost extra for the district.
"There is different things to weigh, on the one hand, and probably that's my strongest belief, studies show that teenagers and young adults need more sleep so in terms of students and what's best for students and in terms of what best for academics, I think starting later for the high school would be better," Mrs. Sherri Williams, Honors and AP Biology teacher, said.
The committee will make a recommendation to the school board later this winter. Then the school board will decide whether or not they will follow the recommendation.
"I think starting later would be nice, but realistically with sports after school it wouldn't be for the best," Claudia Chedid, sophomore, said.
The decision will be announced later this year and the changes may be in effect for the 2019-2020 school year.