Captains gear up for winter sports season
Hang on for a minute...we're trying to find some more stories you might like.
The captains of the winter sports teams are prepared for the road ahead, the highs, the lows, the laughs, the tears. High school athletics go by in the blink of an eye, and these captains are committed to make the most of the winter season.  They shared their thoughts on how the season is going, what they look for in the future and what it means to be one of the varsity captains.
Girls Basketball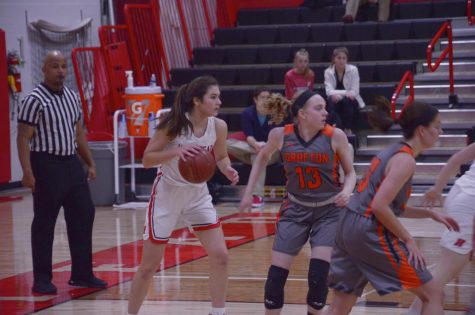 Photo by Sasha Shapsis
Grace Crowley, senior, said, "What comes from being a captain is the responsibility of leading others around me. How I do that is leading by example. This way I can show my teammates what leader is supposed to act like."
Boys Basketball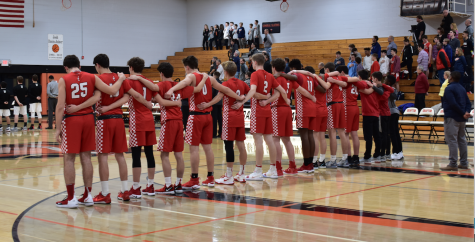 Photo by India Wilkerson
Declan Ciurlik, junior, said, " Getting to be a part of such a great program is so much fun to play for. My team is very hardworking, and being one of the captains makes me work even harder for my team."
Gymnastics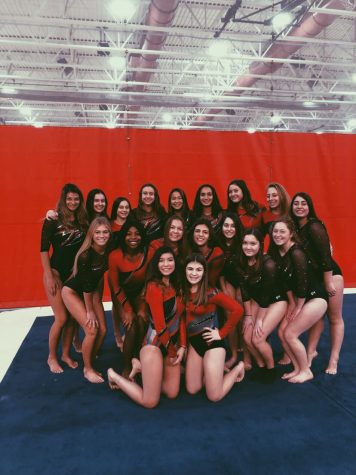 Submitted Photo
Olivia Rossman, senior, said, " Being a captain and leader on the team is very exciting. I love each of my teammates so much, and I can't wait for the rest of the season with all of them."
Boys Hockey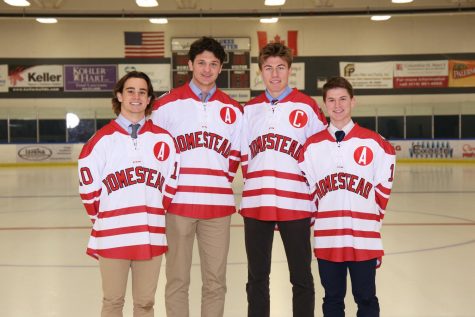 Photo by Visual Image Photography
Joey Bunez, senior, said, " It was tough starting without a win in our first three games, but I was excited because I knew our team had the ability to bounce back. Winning our last three straight showed our resiliency, and it was nice to see. I'm looking forward to ending my hockey career with this group of guys. They are my best friends and I couldn't be happier to be their teammate."
Girls Hockey
Photo by Sarah Blaubach
Amy Erpenbeck, junior, said, " I'm always encouraging everyone to put in full effort and have a positive attitude. We do a lot of team bonding activities to bring the team together and we all have a very close relationship."
Boys Swimming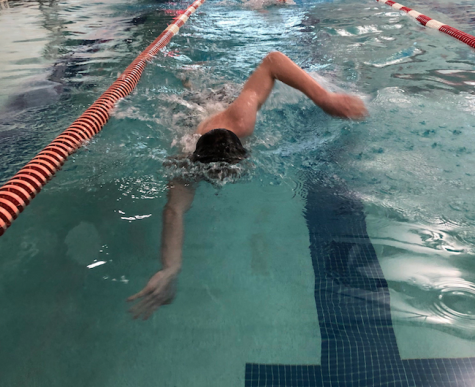 Photo by Drew Bosley
Zach Teplin, senior, said, " To lead by example in swimming means to be at practices on time, work hard everyday, encourage teammates without hesitation, and much more. I think our other two captains and I really embody these qualities as do all of the seniors who swim."
Ski Team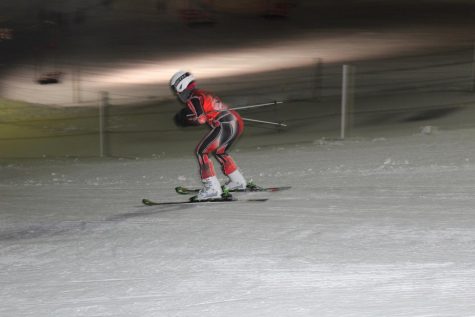 Photo by Molly Plamann
Molly Plamann, senior, said, " I love ski team because we're all so close and we're like a family. We have so much fun on the bus rides and its such a bonding experience to freeze together during the meets."
Wrestling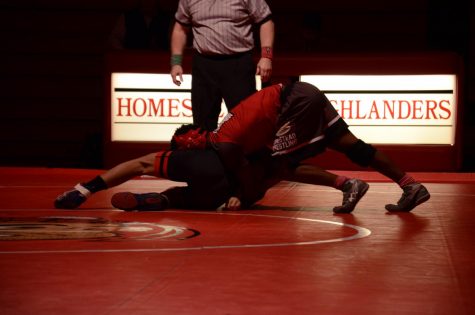 Jacob Zupke, senior, said, " Wrestling will only be what you make it, the weak will fall and the strong will rise."