One and Done: Free ACT prep class for juniors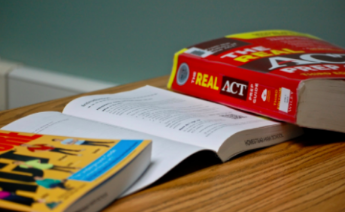 Hang on for a minute...we're trying to find some more stories you might like.
All juniors in the state of Wisconsin will be taking the state-mandated ACT on Feb. 20.
The test is administered during the school day, and since it is an official testing experience, students can report these scores to colleges once they've started the application process.
The counseling office as well as the teachers involved in running the class have made it a goal to allow students to have a "one and done" testing experience, so they can earn their ideal score the first time, as opposed to the majority of past classes who took the test an average of 2-3 times, according to the Princeton Review.
For students who have already taken the test, the goal is to improve their scores enough to eliminate any need to take the test again.
Just over a month out from ACT testing for juniors, the Homestead counseling office and faculty will be providing free ACT prep courses. Two of the three courses will be lead by Homestead teachers from all different ACT subject matter to best prepare students for all three sections of the test. English teachers Mrs. Rachel Rauch and Mrs. Kelly Denk, math teachers Mrs. Jen and Mr. Drake Zortman, and science teacher Mrs. Tracey Grace will run two sessions after school from 3 – 5 on Tuesday, Jan. 29 and Tuesday, Feb. 12.