Athletes gear up for spring sports season
Kicking the soccer ball.
Cradling the lacrosse ball.
Hitting the softball.
These are all activities that coaches and athletes look forward to as the spring sports season approaches. Players from a variety of sports anticipate a good season and can't wait for it to get started.
Lauren Fitzsimmons, junior, was named one of three girls selected captains for the upcoming soccer season. Fitzsimmons, the only junior captain, is thrilled with the opportunity to lead the team and learn from the older girls. "I'm super excited to be a captain. I think I still have a lot to learn about leadership from this years group of seniors, so I can lead the team when they're gone," Fitzsimmons said.
As the soccer players wait for the season to come along, they have been continually working to get better for when they take the field. "In order to prepare for the upcoming season, we have been holding captain-led open gyms weekly to work on skills, fitness and getting to know each other," Fitzsimmons explained.
Fitzsimmons believes a key to the team's success will be closeness, but it will also provide something valuable to the girls. "I love bonding with girls I wouldn't necessarily have become close with if it weren't for soccer…it's so fun to become close as a team, and it helps us on the field too." Having a strong team connection is something the soccer captains are looking forward to for the upcoming season which is why the pre-season workouts are important. "The goal is for our team to have chemistry even before tryout week so we have a smooth transition into the season," Fitzsimmons added
Jacob Zeller, senior, awaits for his last high school lacrosse season. Zeller believes the team will come back even stronger, after falling just short last year. "Last season we had a strong team, losing in the third round of playoffs to Arrowhead, a top team by the minute margin of one goal. This season, we're hoping to bounce back and have the same energy as last," Zeller said.
Zeller, the varsity goalie, believes that their defense will be key in achieving their goal. "As the goalie, I have first hand experience in seeing how strong our defensive squad is with key players returning such as David Beaulieu and Jacob Zupke. We also will be able to control the game with the return of our All-American face-off specialist, Andrew Brooks," Zeller explained.
Zeller is very confident that the team will have a victorious season. "This season I am looking forward to a ring. I have no doubt our team is capable of making it," Zeller said. This success comes as a result of hard work outside of the season. "This off-season we have all been doing what we can to stay active and be ready to start at where we left off. Whether it's getting together with friends or lifting, we have all been doing what is necessary."
Allison Konya, sophomore, is ready for her second year on the varsity softball team. Konya was the only freshman to play on the varsity softball team last season, which she views as a great opportunity. "Being the only freshman on varsity last year was both exciting and hard. I was happy because I've always been the older one on my team so going from the oldest to being two to three years younger than most the team was a big change. My teammates were amazing last year and helped push me to be better and I ended up playing the best season I've ever played," Konya said.
Konya believes a good season is attainable because of the skilled players returning, and new players that will be joining the team this spring. "I'm looking forward to this season because our upperclassman are really strong and we have some new girls coming in, we've also been working together during the offseason to hopefully better us as a team for when the games count," Konya said.
An important aspect is coming out as a strong team from the get-go. Konya believes starting the season strong will benefit the team, so they can continue to move forward from there. "The goal for my team this year is to start the season on a high note and not dig a hole for ourselves at the beginning of the season," Konya said.
Konya is hopeful for the best and can't wait for the season to begin. "Having done this last year I'm excited to see how the new varsity players adapt and play in such a short season. It should be fun," Konya said.
In addition to girls soccer, softball and boys lacrosse, athletes in boys and girls track, boys tennis, boys golf,and girls lacrosse are gearing up for the season and anticipate the best. Click here to hear from more spring athletes: https://spark.adobe.com/page/VWxtlU1zLZCBW/
Leave a Comment
About the Contributors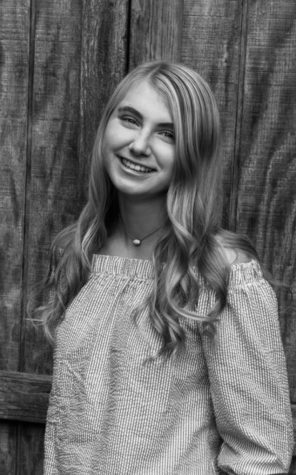 Lexi Buzzell, Staffer
Lexi Buzzell is a senior at Homestead High School. She is excited to be a part of the Highlander Publications staff for her third year.  Outside of school,...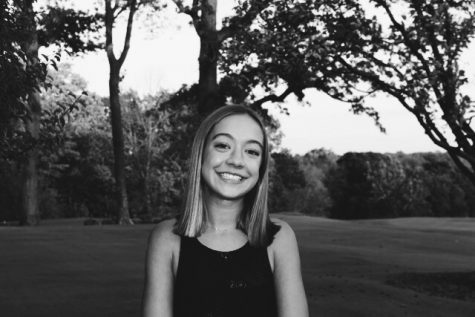 Ava Wojnowski, Co-editor in chief
Ava Wojnowski, a senior at Homestead High School, is a dedicated student and athlete. She runs in both cross country and track. When she is not in school...