Chicks with sticks
Girls lacrosse season off and running
Girls varsity and JV lacrosse is gearing up for another season, the idea of cradling the ball and running down the field is ideal to the lacrosse girls. New and returning athletes who share the same passion of lacrosse gathered last week for tryouts. Earlier this week, the JV and varsity teams began to take the field. Freshmen and returning athletes are looking forward to a successful season. Senior captain, Anna Lalande, is excited to start her last season on the varsity team. "I'm hoping we can unify our team and develop strong relationships so we can play as a single unit on the field," Lalande said. Having a strong bond among the athletes is something the captains on the team are valuing this year.
Annie Brown, freshman, is looking forward to her tenth year of playing lacrosse. This year, Brown is excited to have one last year to play with her sister Bridget Brown, senior. "Lacrosse is an amazing way to represent Homestead, especially as a freshman on varsity, meet people that share the same love of lacrosse as me, and play with my sister for the first time since we were younger. I know it is going to be a special season," Brown said. Returning athlete, Avery Bersell, sophomore, is looking forward to being a JV captain this season. Team bonding is something that Bersell always looks forward to when it comes to the spring season. "This year I'm really excited to see how much our team can grow, not just becoming better players but also becoming a family," Bersell said.
New to the team, Katie O'Hagan, freshman, continues to work hard on and off the field as one of the four freshman on varsity. "As a freshman on varsity, I am really looking forward to meeting upperclassmen and constantly being pushed by my teammates to do my best," O'Hagan said. These athletes look forward to starting the season out right by playing as one team.
Leave a Comment
About the Contributor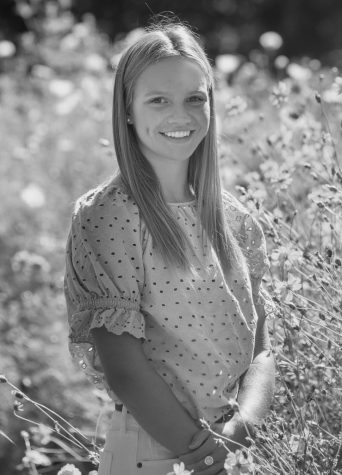 Rachel Starsky, Editor-in-Chief
Rachel Starsky is a senior at Homestead High School. In room 405, she is often found designing yearbook or writing sports articles. In her free time, she...