Homestead students take on WE Day Illinois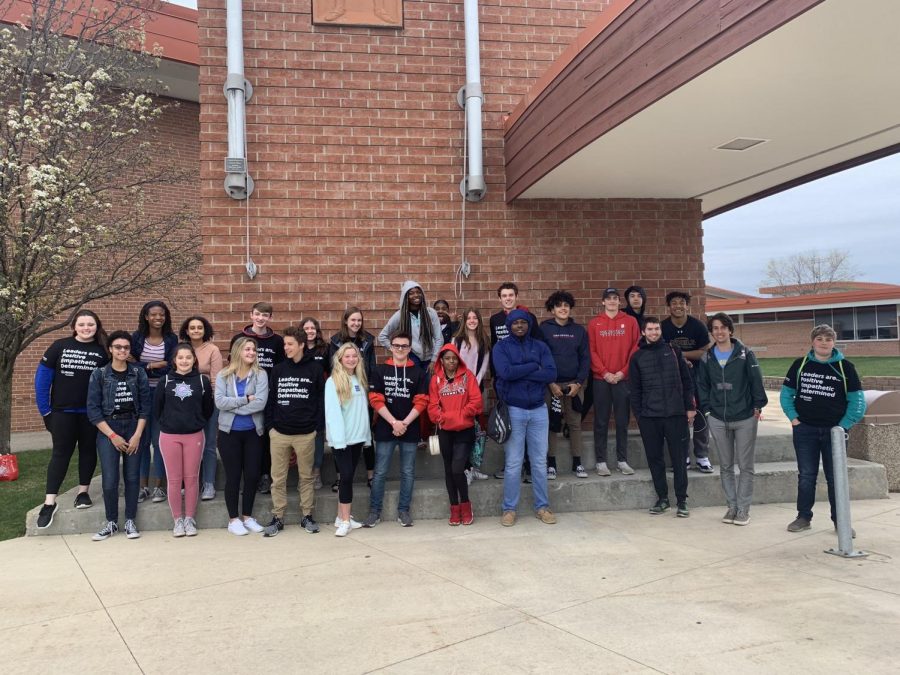 Several Homestead students attended WE Day at the Allstate Arena in Rosemont, Ill on May 8.  WE Day is an annual charity event held in many cities in Canada, the United States, the United Kingdom and the Caribbean.  The charity event is hosted by WE Charity and encourages young people to partake in social activism. The event featured many influential speakers and celebrities.  
The two main goals of WE Charity are to end child labor and support international development.  WE Charity was founded in 1995 by brothers Marc and Craig Kielburger. When Craig Kielburger was twelve years old, he discovered the story of Iqbal Masih in the newspaper.  Masih, a twelve year old former child slave in Pakistan, was murdered for speaking up for human rights. Masih's story inspired Craig to make a positive impact on the world, and he teamed up with his brother to do so.
Molly Navarre, freshman counselor, chaperoned the event and was in charge of choosing the students that would attend WE Day.  "There is a group of students working with members of our Social Responsibility Team to help improve the culture in the cafeteria for all via daily small acts of kindness. Since we were granted a limited number of tickets, the students working with this group were initially invited. When we received some additional tickets, students who had received the BE MIGHTY recognition at some point this year were randomly selected," Navarre said.
WE Day aims to celebrate social activism of students as well as inspire them for the upcoming year.  Dylan Bradley, junior, felt that he learned a lot from WE Day. "WE Day had the important message that there is no minimum age to make a positive difference in the world, so we should do our part to make a better future.  Being exposed to so many passionate speakers and students left us excited to make change in the lives of those around us, our communities and beyond," Bradley said.
WE Day Illinois flaunted a star-studded lineup.  Speakers included Kareem Abdul-Jabbar, former NBA superstar, Rupi Kaur, author of Milk and Honey, Bishop Briggs, singer-songwriter, Kechi Okwuchi, burn survivor advocate and many more.  Blair Martin, freshman, enjoyed hearing Elaine Welteroth, editor-in-chief of Teen Vogue, speak. "She really put an emphasis on respecting your own personal and professional journey and not being afraid to take risks and be bold.  This is a really great thing to hear from her considering the fact that she's had such an inspiring and illustrious career," Martin said.
Homestead students were able to take a lot of inspiring and powerful messages away from WE Day Illinois.  The WE Charity website can be accessed by clicking here.