Highlanders have strong showing at track and field state
This weekend, some members of the girls and boys track team represented Homestead in the Wisconsin State Meet in Lacrosse.
Seniors Drew Bosley and Jared Schneider represented the Homestead boys in the meet. Bosley ran in the 3200 meter run, 1600 meter run, and the 800 meter run. He placed first in the two mile, while also setting the new state record of 8:57.70. He also got first in the mile with a time of 4:12.14, and fourth in the 800 with a time of 1:56.52.
"I felt good about the weekend. I know I gave everything I had, so I am content with how everything played out. The two mile was a special night because I got the state record, and the crowd really got into the race. But, the mile race was my favorite because I raced with pure heart and grit. I'm so blessed with the experiences I got to have the last four years, and the people I got to share them with. Thank you from the bottom of my heart. This is just the beginning," Bosley said.
Schneider took part both triple and long jump. He placed third in both of these events. Schneider also set a personal record in triple jump at 46 feet.
"State went really well. Set a new personal record in the triple with 46' and take 3rd. The  long jump didn't go as planned but still managed to pull off 3rd. Also, don't forget that 3rd place overall as a team with two guys is crazy!"
On the girls side of things, senior Ally Rilling jumped in the high jump. She placed 12th overall with a height of 5' 2".
"State was really fun! I am a little disappointed that I didn't PR, but it was a great experience," Rilling said.
The girls 4×800 team made up of senior Lindsey Miller, junior Lauren Fitzsimmons, junior Natalie Yang, and sophomore Abbie Ravanelli ran their personal record as a relay with a 9:35 overall. This secured them seventh place.
"We all had a blast at state. We were happy to win the fast heat but a little disappointed about missing the podium by one place. We are excited to keep training and keep improving for next year," Fitzsimmons said.
Junior Natalie Yang also ran in the open mile. Yang ran a time of 5:07 to secure herself 11th place overall.
"I knew it was going to be tough because I was surrounded by so many talented athletes but it was an amazing experience," Yang said.
To close out the meet for Homestead, Leané Willemse ran in the 3200 meter run with a time of 11:39.60. She was the second to last race of the state meet.
"Although the results weren't what I was hoping for, the race was fun and I was able to meet new friends," Willemse said.
Leave a Comment
About the Contributor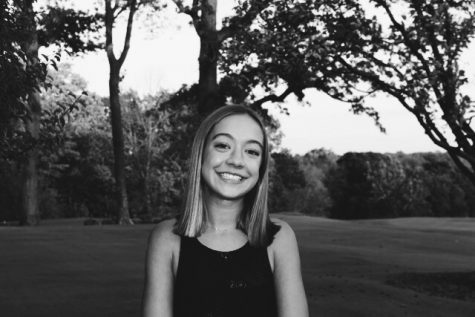 Ava Wojnowski, Co-editor in chief
Ava Wojnowski, a senior at Homestead High School, is a dedicated student and athlete. She runs in both cross country and track. When she is not in school...