Students open up at "Unplugged" event
Homestead's annual "Unplugged" event took place on Thursday, June 6 in the school cafeteria. Students from various grades shared their writing pieces and some students even got the chance to give the audience a live singing performance. The event ended with an emotional group sing along.
India Wilkerson, senior, performed spoken word with her friend and classmate, Brooke Bell. When asked how she thought the event went, Wilkerson said, "It was such an eye-opening experience to hear people's perspectives on an array of topics with no judgement or phones. I hope we can have more of these types of events at Homestead."
Bella Gabor, senior, also performed a spoken word. She had a deeper connection to this event. "It was an extremely profound, beautiful, intimately connected night. I felt such a great connection to each and every person there. It was amazing to see everyone vulnerable and showing their true, authentic selves. It was truly an outstanding night," Gabor said.
Others chose to showcase their musical talents to the audience.  For Bella Cicero, junior, she decided to sing a piece she had been working on and practicing with her father. "I performed a Beatles song, 'Across the Universe', and helped lead the sing along at the end of the night. The event is always cool, and I've been going since before I was even in high school. Everyone was really into it, snapping and cheering. The pieces people performed were really amazing. It's a very unique event and experience," Cicero said.
Lastly, Paige Weir, senior, performed a spoken word, and this piece hit close to home to her. "It was my personal experience with some of the stigmas about women being weak and unhealthy relationships I've had in the past. All of the poems and spoken words presented were amazing and deep. Definitely something people should go to even if you don't perform because it's a chance to meet so many interesting and talented people," Weir said.
About the Contributors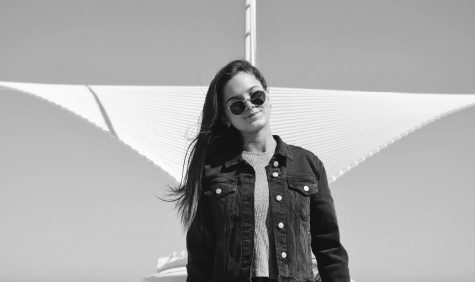 Annie McCormick, Editor in training
Annie McCormick is a Senior at Homestead High School. She ran cross country her first two years of high school and then switched to becoming more involved...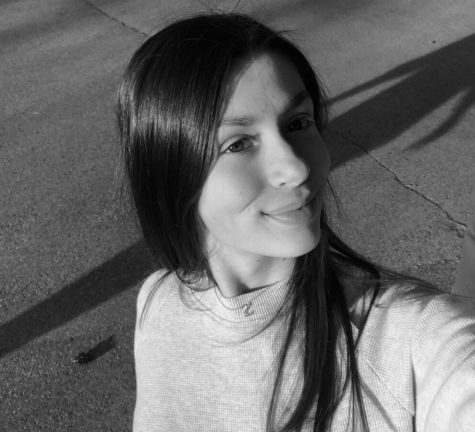 Sasha Shapsis, Co Editor-in-chief
Sasha Shapsis is a senior at Homestead, and this is her third year on Advanced Publications. In room 405, she's busy indexing yearbook, taking photos,...