Students chosen to attend Badger State
Badger State is a week-long government and leadership program for Wisconsin students who are concluding their junior year. The program takes place at the beginning of June for boys, while girls are able to attend at the end of June. During the week long event, students become citizens of the 51st state of the union, Badger state. Then, the teen citizens have the opportunity to run for offices for the city, county, and state governments and overall strive to make Badger state the "best" state through the work they do all week. 
Eight seniors from Homestead attended the June 2019 program, including David Klein, Dylan Bradley, Thomas Hadcock, Andrew Wang, Connor Braun, Drew Braaten, Bridget Brown and Kitty Nelson.
Dylan Bradley, senior, closed out his junior year by attending Badger boys state at Ripon College from June 8-15. While attending the program, Bradley was elected the highest leadership position, governor of Badger boys state. Along with receiving this honor, Bradley is the first governor to be elected from Homestead since the program started 78 years ago. 
According to an article published by Lisa Curtis on the Ozaukee Gazette, Bradley was among 40 boys for the governor position. "I tried to devise a platform that would speak to my audience of young males- a message that went beyond party, but also considered the social issues that affected them. And one thing that resonated was the criticism often launched at young people that they are entitled or do not value hard work," Bradley said in his interview with Curtis. 
Drew Braaten, senior, attended the event as well. "We get one week to do everything we can, and I might as well make the best opportunity out of it that I can," Braaten said in a documentary about the program. Braaten also said after the program, "Badger boys is the definition of a formative experience. It's a coming of age threshold at its purest. For one week, you are surrounded by an ecosystem of 800 young men, and it's truly a remarkable at how invested I become in my city, county, and the lifelong brotherhood that accompanies the alumni title."
Bridget Brown, senior, attended the program from June 21-26. "Badger girls state was an amazing experience. It helped me strengthen my leadership skills and I made so many new friendships. It was so fun to learn about the government and how our country works," Brown said. 
Kitty Nelson, senior, also attended Badger girls state. "At Badger girls state you are split up into cities, and from there the week essentially runs as a mock government. I applied because I was interested in learning more about politics and how our government works, and my week at Badger girls state definitely helped me with this. My biggest takeaway, as I was surrounded with so many other intelligent and insightful girls, is that working together and supporting one another will help you ultimately succeed," Nelson said.
Leave a Comment
About the Contributor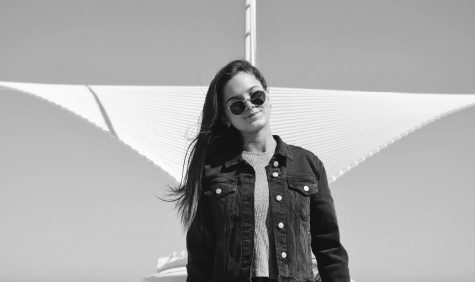 Annie McCormick, Editor in training
Annie McCormick is a Senior at Homestead High School. She ran cross country her first two years of high school and then switched to becoming more involved...