Seven helpful apps for productivity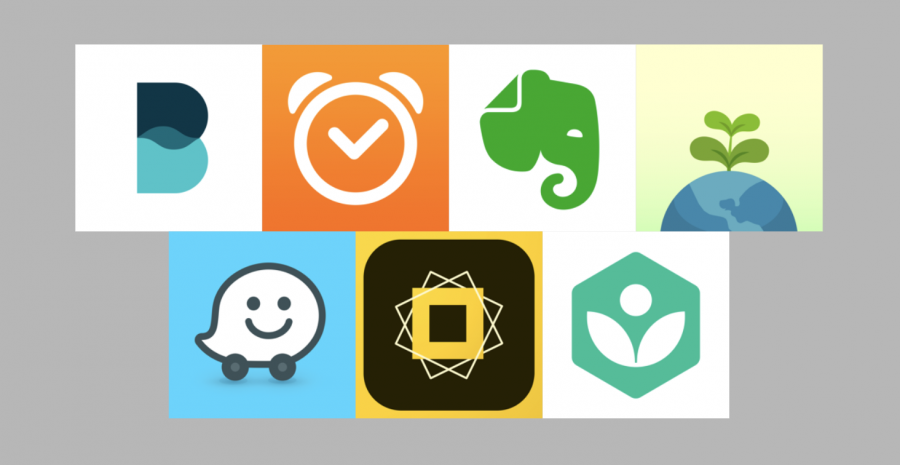 Technology has the power to improve the quality of our lives, but sometimes it feels more like a distraction. Here are seven apps to help you get back on track and improve your productivity.
Khan Academy
Whether you are studying biology, calculus, or history, the Khan Academy app has it covered. Khan Academy has hundreds of educational videos and written lessons, in addition, to review quizzes to solidify what you've learned. Download the app and use it on the go for easy and accessible learning.
Flora Focus Habit Tracker
While phones are a great source of entertainment, they can oftentimes be distracting. Flora Focus Habit Tracker helps you limit your screen time by planting a virtual tree. If you use your phone, the virtual tree will die. Set time goals for yourself and try to beat them. Use the app by yourself or connect with friends and compete to motivate each other.
Balance: Meditation
The stresses of life can catch up to you quickly. Balance: Meditation allows you to choose your biggest source of stress and customizes your meditation sessions from there. The daily meditations are organized in ten-day plans. Use Balance Meditation whenever you need to relax, energize, or concentrate.
Sleep Cycle
A good night of sleep is the key to success. With Sleep Cycle, you can analyze your sleep patterns. The straightforward interface allows you to see daily sleep graphs and how often you snore. To help you get to sleep, the app includes soothing stories and sounds. Furthermore, Sleep Cycle will set off an alarm during your period of lightest sleep so you can get out of bed easier.
Waze
Even if you know where you're going, download Waze to see live alerts about traffic and road conditions. Waze instantly changes your navigation path to give you the fastest route. Additionally, Waze is compatible with music and podcast apps to help keep your eyes on the road.
Evernote
Whether you prefer typed or handwritten notes, Evernote is the one-stop app for all notetaking and to-do lists. Evernote syncs your notes so you can access your work on the phone, tablet, and computer. In addition to text, Evernote allows images and audio files to be embedded in your notes. Categorize your notes by topic using the "Notebooks" tab.
Adobe Spark Post
Adobe Spark Post is the perfect app for those with no design experience. Create stunning posters, invitations, or Instagram stories with professionally designed templates, filters, and icons. The app automatically resizes content so it is optimized for any platform. No need to mess around with Photoshop; simply download Adobe Spark Post!