Weather 1, DECA 0
As the DECA competition season started, the participants had their eyes on districts; however, Mother Nature had other plans. District competition slated for Jan. 11 was cancelled and would not be rescheduled.
Since districts is the to qualify for state, instead, the larger DECA organization allotted school spots at state based on the number of years their chapter has been active. As a relatively new chapter, Homestead earned 8 overall spots and decided to hold its own competition to decide who would earn the six role play spots and the two project spots.
"We were all a little bit surprised about how DECA decided to handle the situation regarding districts as it meant that we'd be taking fewer students to state than we initially expected," Freya Salsbury, senior, explained. She will be competing in the project category along with senior David Klein.
Having to compete against their fellow classmates was not ideal, but under the circumstances they knew it was the fairest way to delegate the spots.
"Districts being canceled was obviously a bummer for all of us because having to compete against your friends for competition spots is never something that you want to do. However, our chapter was very equitable in the way we delegated spots to our members, and at the end of the day everyone left knowing they put their absolute best effort in," Chris Tiako, senior, stated. Tiako is one of the DECA members who will be unable to continue competing in DECA this year due to Homestead's lack of spots.
After school on Jan. 23, the DECA students who wanted to earn spots at state presented their project or role play to three judges consisting of local business professionals and Mr. Matt Wolf, academic and career planning coordinator. Their presentation or role plays were averaged with their multiple choice test scores to determine the top 6 in the role play and top 2 in the project category.
"It was a tough process — had Districts been held, we probably would've had twice as many State qualifiers — but we ended up growing as a team and setting the framework for a successful year ahead," Salsbury said.
The DECA participants remained positive through the unfortunate situation and are pleased with how their chapter handled it.
"This was a tough situation made worse by incompetent statewide policy, but I think our chapter did our best to work the situation out in the most equitable way possible," Drew Braaten.
State will be held March 10 in Lake Geneva, Wisc. Along with Salsbury and Klein, Drew Braaten, Zach Zens, Manav Shah, Dylan Bradley, Andrew Shih and Rohan Kaushal will represent Homestead.
"As the State competition draws closer and closer, we're more motivated than ever to work towards an exciting goal: to bring all eight of our state qualifiers to Internationals [in Nashville April 22-25] ," Salsbury said.
Leave a Comment
About the Contributor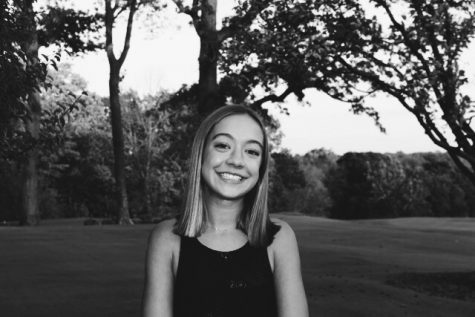 Ava Wojnowski, Co-editor in chief
Ava Wojnowski, a senior at Homestead High School, is a dedicated student and athlete. She runs in both cross country and track. When she is not in school...