Ebert appointed the new principal of Homestead
Since Principal Brett Bowers resigned from his position at Homestead last July, the high school has been searching for a new individual to lead students and staff in the future. Interview teams consisting of interested Homestead staff members worked to narrow down the candidates over the last several weeks.
Interviewers referenced a Leadership Profile that highlights the desired qualities of the new principal as they met with candidates. The profile states that Homestead was searching for an individual who values trust, mutual respect and communication.
Sarah Zelazoski, executive director of human capital, helped lead the interview process. "While all the candidates met the qualifications, it was pretty straightforward in terms of which candidates demonstrated all of the qualities that we were looking for and which candidates maybe demonstrated some, but not all," Zelazoski said.
The top three candidates were brought back for follow-up interviews with Zelazoski, Superintendent Matthew Joynt and Assistant Superintendent Jeridon Clark. "We had more interview questions for them that were aligned with the profile that had been developed for the position and gave them an opportunity to ask us questions," Zelazoski said.
Following the interview process, Eric Ebert, Homestead's current interim principal, was named the next principal. In addition to Ebert's time as interim principal during the 2019-2020 school year, he held the role of assistant principal at Homestead throughout the 2017-2018 and 2018-2019 school years.
Assistant Principal Chad Sova is extremely excited about Ebert's new position. "He is one of the most student-centered individuals I've had the privilege to work with. I appreciate his focus on the whole student and equity," Sova said.
Additionally, Zelazoski believes that Ebert's familiarity with Homestead will enhance his success as principal in the coming years. "I think that not only is the transition a little bit easier from the perspective of many people already know Mr. Ebert, but the fact that he really gets to get started in the month of February. [He can start] the work that he's so excited about and so passionate about, [and] I think that bodes really well for Homestead and for our successful future," Zelazoski said.
Furthermore, according to an email sent to Homestead staff from Zelazoski on Feb. 5, 2020, "Eric has demonstrated his ability to be solutions-focused while building relationships with stakeholders, including students, staff members, and families. With a mindset of continuous improvement, Eric is poised to continue Homestead's tradition of excellence while increasing its culture of belonging for all students and staff members."
The response received by the Board of Education and by Ebert from the Homestead community has been positive. "Students, families and our staff members at Homestead are really excited about this election, [and] feel that Mr. Ebert is a great fit for that role," Zelazoski said.
About the Contributors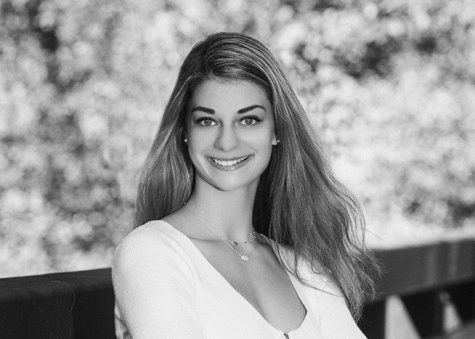 Taylor Raskin, Staffer
Taylor Raskin is a senior at Homestead High School who is thrilled to have the opportunity to develop her journalism skills. She is a part of the Homestead...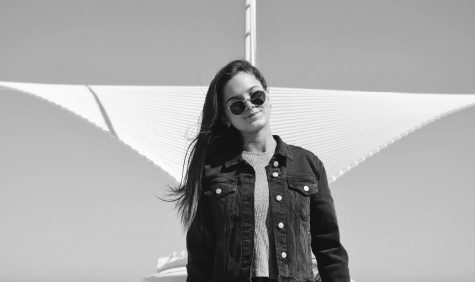 Annie McCormick, Editor in training
Annie McCormick is a Senior at Homestead High School. She ran cross country her first two years of high school and then switched to becoming more involved...