Sophomore tackles state wrestling tournament
Alec Perelshtein, sophomore, competed in the state wrestling meet this past weekend in the 220-pound weight class at individual state.
As a sophomore, Pereshtein was happy with how he competed at state.
"I finished top 8. I feel that I competed well for a sophomore going against athletes a grade or two higher than me. I found a couple of things two work on and will fine tune the things that need to be," Perelshtein explained.
His coach was equally excited about Perelshtein's performance and sees great things in his future.
"Alec had a great state tournament. He went two and two and was one match away from placing at state. I think he has a chance of being a state place holder in the next two years," Coach Ernie Milard stated.
Wrestling has been a big part of his life for years. He thanks his first coaches for helping to contribute to his passion for wrestling.
"I started wrestling in 4th grade with the Grafton Gators Wrestling Club. My two first coaches Coach Magno and Coach Dowling really gave me my roots and love for this sport. I don't think I would still be wrestling if it wasn't for them. Then I added Askren Wrestling Academy in 7th grade to further my skills by one of the best: Max Askren," Perelshtein said.
Perelshtein he developed a tactic at the beginning of the season to develop his goals and formulate a good mentality for the season.
"I had a word this year it was "redemption," and I did just exactly that by placing first at sectionals and qualifying for state. My new word for next season will be "domination" there will not be a off season for me I am going to be preparing my body for next year to dominate," Perelshtein said.
He also continues to look into the future for his wrestling career and wishes to make strides as he progresses as an athlete.
"For my immediate future I have my eyes set on making team Wisconsin and competing on the national level in Fargo North Dakota. For my junior year my goal is to be undefeated as well as making it to state and place on the podium. By my senior my goal is to place first at state," Perelshtein explained.
Leave a Comment
About the Contributor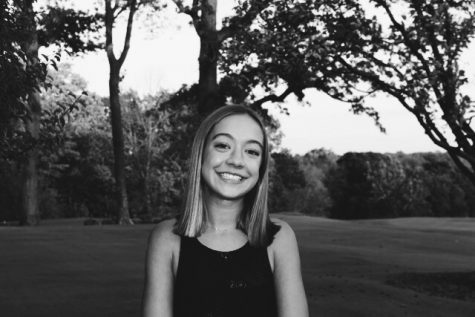 Ava Wojnowski, Co-editor in chief
Ava Wojnowski, a senior at Homestead High School, is a dedicated student and athlete. She runs in both cross country and track. When she is not in school...