Freshman Friday: Delaney Buzzell
Every Friday, Highlander Publications chooses a freshman to be featured in "Freshman Friday," giving the student population the opportunity to get to know its freshman class. Read below to learn about this week's freshman, Delaney Buzzell!
What are 3 words to describe how you felt coming into Homestead?
– Nervous, excited, and scared.
What's your favorite food?
– Pizza
What are you involved in at Homestead?
– Volleyball and basketball
What's your favorite TV show?
– All American
What's your favorite thing to do with friends?
– Go somewhere to eat.
What's your favorite subject/ class?
– Gym!
What is your favorite memory from this year?
– Going to watch Homestead football games!
What was the scariest part about coming to Homestead?
– Coming into high school the scariest part was being with so many people that I did not know.
What is your favorite place you have traveled to?
– Paris, France.
Fun fact about you is…
– I hate waking up early!
About the Writer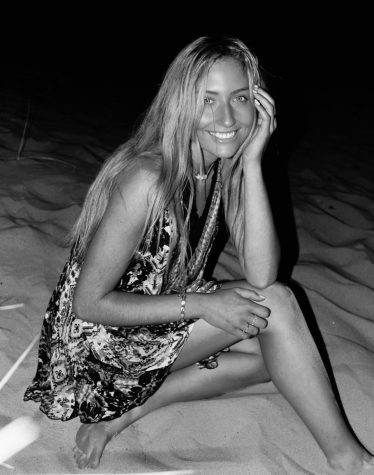 McKenna Marotta, Staffer
McKenna Marotta, a Homestead High School senior, is excited to begin her story in journalism. Away from the classroom, McKenna takes part in the Homestead...