Virtual solo ensemble
In a new time filled with physical distancing, many people are finding a way to use technology to accomplish what they would have in person, and Wisconsin's annual solo ensemble is no exception.
Every year the orchestra participates in solo ensemble. This year, it was to be hosted at Homestead the weekend of March 14. Due to Covid-19, the event was cancelled, but the Wisconsin School Music Association (WSMA) was not going to let the work of the students go unnoticed. They decided to do an online solo ensemble where students recorded their solo and submitted it to the WSMA by April 15.
"The time we spend preparing for the solo performances is also the time of greatest improvement and effort by the members of our orchestra. This process helps our orchestra to become a more skilled ensemble. In my 23 years of teaching orchestra, I am a huge believer in the value of this special opportunity for growth. I was glad to take advantage of the opportunity for Homestead Orchestra students to perform their solo at the Virtual WSMA," John Emanuelson, orchestra teacher, explained.
The time and dedication that Homestead students put into their solos leading up to their performances involved hired solo mentors coming to school at least once a week so the students had the opportunity to go over their solos and better themselves as instrumentalists.
"We have also invested thousands of dollars in support of this learning project. A team of professional musicians have been regular visitors to HHS to help deliver this specialized instruction to our students who do not study individually with a teacher. Again, a final performance gives closure to this significantly expensive learning experience," Emanuelson explained.
Students would definitely describe the experience as something they had never done before. However, it was a great way for students to showcase their solos and demonstrate all the work they had put into them.
"While it wasn't the solo ensemble experience we all expected, it was nice to still have the opportunity to showcase all of our hard work over the past few months," Megan Carley, senior, stated.
As for freshmen, most of them had never experienced a solo ensemble before. Having their first one be virtual was different but it did reduce some of the stress that comes with performing in front of another person.
"It was a weird new opportunity especially as a freshman coming in to have that as my first solo. It was nicer to be able to review your own solo but at the same time harder to film a solo," Billy Hadcock, freshman, said.
Leave a Comment
About the Contributor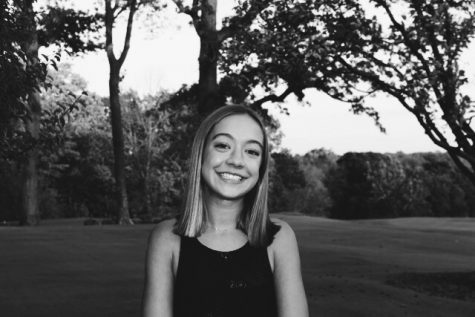 Ava Wojnowski, Co-editor in chief
Ava Wojnowski, a senior at Homestead High School, is a dedicated student and athlete. She runs in both cross country and track. When she is not in school...