Faculty shares how they feel about going virtual
COVID-19 has disrupted the lives of billions of people worldwide. Schools across the world have been forced to switch to online school. Although it is not ideal, students and faculty at MTSD have worked together to be successful and optimistic in these uncertain times.
After the school closure announcement on March 13, teachers and administration vigorously worked to overcome obstacles from the transition to virtual learning. "From expectations for daily lesson designs, to staff collaboration, to student communication and attendance, there was SO much that needed to be discussed and shared," Eric Ebert, Homestead High School Principal, said.
Teachers had to find a way to change in class material to fit online instruction. "In the past slides were used as a teaching tool. Now, they are used as a focal point," Micheala Fraley, English teacher, said.
Going virtual makes it more difficult for staff to maintain a connection with students. "I think students and families are very busy trying to manage more emails, phone calls, Zoom meetings and other new responsibilities, so it is sometimes hard to get in touch with students," Lauren Schaefer, school counselor, said.
Teachers are longing to connect on an emotional level with students. Without this, it is harder for students to grasp certain concepts. "As a teacher, you are failing to adequately deliver content and thus, you are failing to meet [students'] needs academically. Information needs to be delivered in a more direct manner," Fraley said.
Most students say that virtual learning has highlighted the idea that school is taken for granted, and staff agree. "I hope that everyone learns to be appreciative of what we all have missed during this time away and think of that when the petty stuff happens in school that creates problems," Joe Ciurlik, AVID and social studies teacher, said.
Additionally, many people have been shown a different perspective on what school has brought them. Beyond providing the opportunity to learn, school takes credit for building a strong community. "You cannot replace the day-to-day interactions that are so important to school… yes, schools impart knowledge, but there is so much more to 'school' that is hard to replicate in an online world… I miss the day to day interactions – the laughs and the frustrations… I miss the students. I miss seeing my peers," Ciurlik said.
However, many staff members agree that there are benefits to this experience. "The main benefit of virtual learning that I've heard students mention is more time to sleep. I have enjoyed learning about new technology and different ways of delivering the services we offer in the counseling department," Schaefer said.
Staff has had to learn to balance their personal life and their work life. "I think most staff are struggling with closing our computers and not being available 24/7… we need to take time for ourselves as well," Ciurlik said.
"[The one thing that has challenged me the most is] balancing taking care of my own children… while keeping up with my own work. It's a balancing act like no other," Schaefer said.
"I speak for every adult at Homestead when I say we CANNOT wait to see you in person. You are the reason we all chose to be educators," Ebert said.
About the Contributors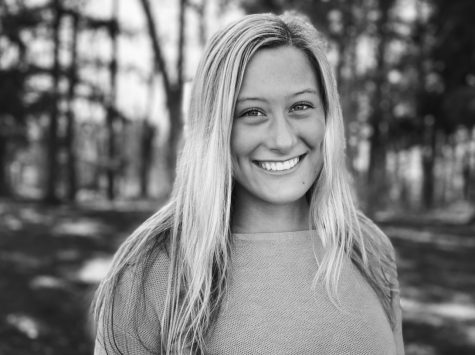 Abigail Moertl, Staffer
Abigail Moertl is a sophomore at Homestead High School. After school, she dances for Homesteads varsity dance team. Through Homestead, she is involved...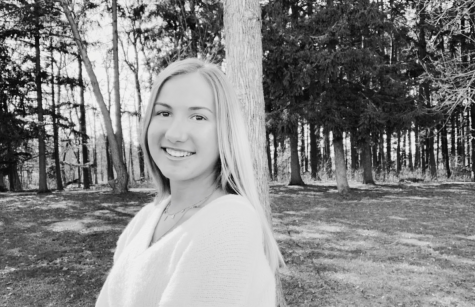 Maeve James, Staffer
Maeve is currently a sophomore at Homestead. She is involved in many clubs like Link Crew, SHIFT, Home, and Kids 4 Kids. She enjoys doing fun activities...