Seniors miss out on last season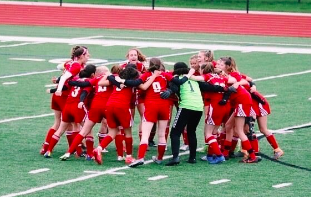 Many senior student-athletes will leave Homestead without their final season of spring sports due to COVID-19. Seniors did not know that the 2019 season would be the last time they would wear a Homestead jersey before leaving for college.
Not only are students missing out on their seasons, but so are coaches who have been looking forward to their season just as much as the students have. Coaches have had to adapt to this change and have tried to make the best of it.
"Our coaches miss the opportunity to work face to face with our student-athletes. They have accepted the challenge we have all been presented with by taking advantage of professional development opportunities and getting creative in virtually engaging with their student-athletes," Erich Hinterstocker, athletic director, said.
Coaches have had to connect with their student-athletes in different ways than they normally would have. Staying connected with the team is important during times like these, and coaches are finding many creative ways to do this. Coaches are connecting the team in different ways by using Zoom for workouts, Facetiming each athlete to see how they are doing, and creating Google sheets workouts to keep a healthy routine.
Kelly Denk, head girls soccer coach, was looking forward to her first year in the head coach position. She had very high hopes for success and the new culture she had envisioned to start this season. The girls had already
started working hard to enforce these new ideas during their preseason workouts in the months before the soccer season.
"We wanted to walk into big games and not just want to win but truly believe we would win and that is something I believe the program was lacking. I was most looking forward to that mentality and culture," Denk said.
Unfortunately, senior Payton Kuenzi will never have the chance to experience her first season being captain of the varsity soccer team.
"I'm upset that I didn't get to have my last season with my teammates. We had worked so hard during the preseason, so it's sad to not be able to spend that time we all deserved. It's been really upsetting for the whole team. Especially after we were supposed to start over a new coach," Kuenzi said.
According to the WIAA, there is a possibility of a short 30-day mini-season in July if Wisconsin is in Phase 3 of the Badger Bounce Back Plan, which entails no restrictions on gatherings and no social distancing. Many student-athletes are hoping to be able to participate in this season to honor the seniors and get to experience a little of what they are missing out on.
Leave a Comment
About the Contributor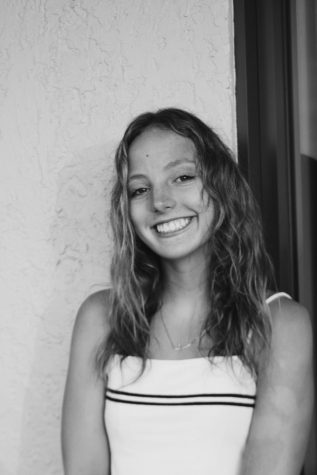 Olivia Van Laanen, Staffer
Olivia Van Laanen is currently a senior at Homestead High School. She will be attending Creighton University this coming year to pursue her career in psychology....